When was the last time you were in a car with someone and felt like you were going to shrivel and pass out from boredom?
Or perhaps you're the outgoing sort who is constantly asking questions, starting discussions, and looking for entertaining things to make each journey more memorable.
Couples take road journeys frequently, whether for a vacation, a visit to their parents, or other work-related reasons.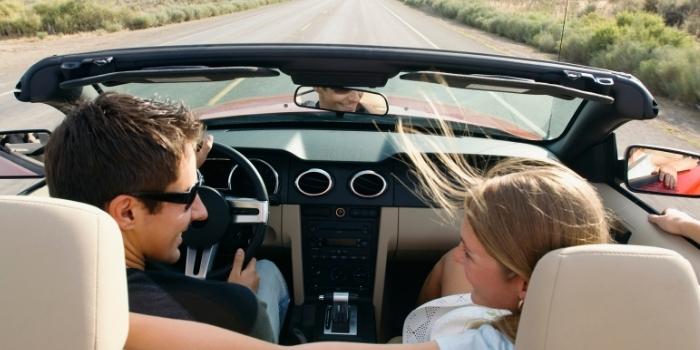 It's easy to get short on gas and witness what was meant to be a joyful road trip turn into a sad voyage of introspection and awkward silence, regardless of how lively and intriguing both parties are which is something no one wants.
So, without further ado, here are some great fun activities to do with your girlfriend or boyfriend that you and your partner may do in the car till you get to your destination.
I am pretty sure, you will seriously love these ideas…
1. View the Sunset Together
After a long car ride, just place your vehicle aside so that you have a clear view of the sun setting.
That might also involve turning the car away from the driveway.
Cuddle up in the front seat, on the hood, or through an open tailgate to watch it fall gently. It's also an excellent reason for a romantic sunset picnic.
2. Gaze the Stars
This is one of the most romantic things you can do with your partner in a car or on a driving date.
It's simple, romantic, and free.
There is less pollution and smog when there is less traffic which results in some spectacular views of the stars.
A sunroof or lying down on the bonnet of a car is also an excellent viewing point.
3. Makeout
If you have to move back in with your parents or have a roommate who is overly interested in what you and your sweetie are up to, privacy might be tough to come by.
After all, who doesn't like a little car sex now and then?
When you embark on road trips, you may spend a lot of time in your car.
Believe me there can be many good private places to hook up in a car near you – you just have to find them.
These can be anything from a park, beach, an underground supermarket parking lot, and even your partner's backyard or drive-in.
The journey is frequently as enjoyable as you make it, and traveling will either enhance or emphasize the flaws in your relationship.
Whatever you do to make your car ride more pleasurable, no matter how strange it may appear. The goal is to have fun on the ride.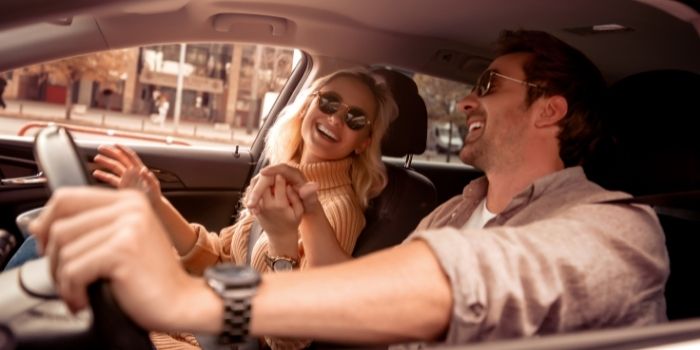 4. Have a Conversation
Everyone understands that talks in parked cars have a distinct impact.
If something comes to your mind or you want to talk more deeply with your partner, choose a decent parking lot or street corner and talk about what you like.
It's one of the great opportunities to get to know each other better.
5. Spicy Storytelling
This would be an excellent road trip game if you're in a new relationship.
Someone begins a plot, and the other participant follows with a creative ongoing story.
The game can only be played by two individuals, making it sensuous, engaging, and a fun alternative for couples.
Furthermore, while playing this game, you and your lover may take turns driving without becoming too distracted.
6. Watch a Romantic Movie Together
It's as simple as carrying a laptop, tablet, or even a phone with you to the automobile.
Snuggle up in the backseat and enjoy your new location as you shake up movie night with your boo.
7. Have a Picnic on the Car
A car picnic date is a fabulous way to enjoy yourself with your girlfriend as it will take place entirely in your vehicle.
To be sure, this works best if you have an SUV or truck bed.
But you can still open that trunk area and spread out a little blanket to enjoy a picnic in the most bizarre setting you'll ever see.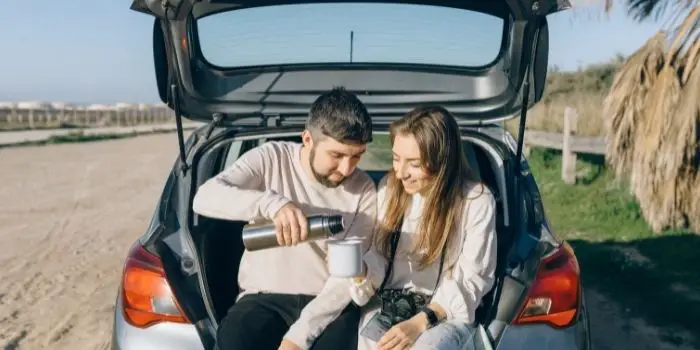 8. Play Karaoke
Take a drive and listen to your favorite music on the car radio. Make it a duet or strut your stuff with a solo.
Try encouraging each other with phrases like "Play a music that reminds you of me" or "Play a song that reminds you of something from your childhood."
9. Photo Shoots
On the way, you'll see beautiful views and attractions that will make for great Instagram images.
These images will be lovely memories to capture and include in a couples' adventure scrapbook and/or photo album, which you can both use to reminisce about later.
Don't forget to bring your Polaroid camera or any other form of camera with you on your road trip that will help you take some cute couple pictures.
10. Play the Games
"Guess that flavor" is an exciting but simple game that includes food products in a variety of flavors and tastes.
These can be like potato chips, meat, pepperoni sticks, and others.
It's really simple to play. Consider this as a pleasant way to eat your favorite snacks while also feeding your sweetie.
Bring out the goodies when it's time to eat while your boyfriend or girlfriend is still driving the car.
Tell them that they aren't permitted to look around. But they must concentrate solely on driving and eating.
Give them a mouthful, and they must guess what flavor you have just served them.
You may add some interesting prizes (like a lovely kiss) after getting a certain amount of correct answers or guesses – to make the game even more entertaining.
Make them couple-themed replies if you want your boyfriend or girlfriend to be overjoyed.
11. Ask 10 Relationship Type Questions
This is a variation on the conventional 10 questions game, which is commonly played on long road trips by girlfriends, boyfriends, and even married couples.
This game is an excellent talking game for discussing your relationship in detail.
All you have to do is ask each other ten (fifteen or twenty) questions about your relationship.
These questions can include your partner's favorite meal, favorite destination, your first date or place of a visit, things you'd love to do together, and so on.
The beauty of this "relationship question and answer game" is the freedom it gives you in coming up with various types of different questions about your relationship.
Since these will reveal how well and deeply you know one other, it's an interesting game to play for both while driving.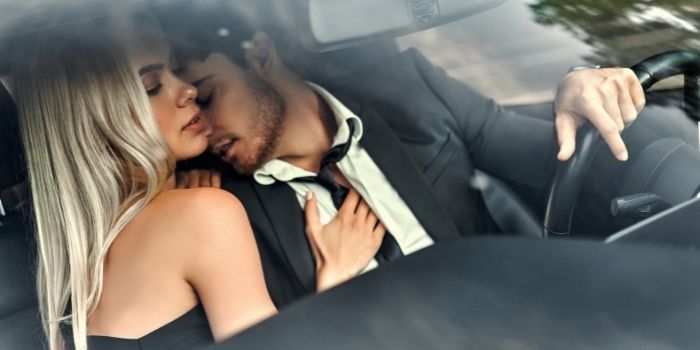 12. Play Two Truths and A Lie game
This entertaining game may easily be adapted into a pleasant car game for couples.
You must make three assertions about yourself, two of which must be true and one of which must be false.
Your companion must now determine which of the assertions is true and which is a lie.
Correct identification entitles them to the agreed-upon award. It's a wonderful approach to get to know each other better.
13. Grab a Pen and Start Sketching on Your Partner's Body
Request that your partner do the same for you. Just watch how quickly the hours pass as you both have fun doodling the most bizarre things on each other's bodies.
If you're not so artistic, you may purchase some temporary tattoos to ink each other's bodies and have some great sensual time together.
It is encouraged that you keep your underwear on so that you may sketch without becoming distracted unless you wish to.
But make sure to do it while the car is parked.
14. Record Videos Together
Try producing a chat show, filming a brief skit, or even singing in front of the camera.
You can also straddle your boyfriend or try recording some intimate stuffs in a car if you are really comfortable doing that – you will love to watch them later.
You don't have to be an actor to have a good time doing this, and there's no need to share the recordings with anybody else.
15. Share Your Favorite Music
Make a playlist of songs that you enjoy and believe are destined for you, then share them one by one with each other.
Tell each other why you like it, what memories it brings back, and what your favorite parts are.
Wrapping Up
While on the road, there are several things to do, games to play, and enjoyable activities to partake in.
Just remember to take breaks when you can. Recharge yourself and only do what you and your partner are comfortable with.
Did you like going through this list?
We'd love to hear your ideas, as well as your road trip experiences.
Please leave a comment and share this with other friends and family who might be interested in adding some fun and romantic things to their road trip.

Based in Orem (Utah) John Paterson graduated from Utah Valley University and has begun writing in 2009. He has a large wealth of experience in writing articles related to cars, automotive repair, wheels, cleaning/maintenance, and much more. He has also written instructional articles in a similar niche for a few online publications as well. Currently, he works as a mechanic in his personal garage shop where he loves serving his countrymen from his heart.