There are a very large number of automobile lovers across the globe who always loves to see something new in automobile markets.
There are various auto-expos which are organized every year in different parts of the world to attract the attention of people towards the latest inventions in automobiles and these expos always have something fantastic in them.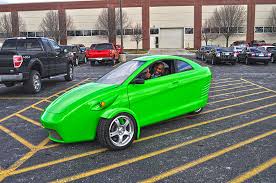 If you are an automobile lover, there is no need for you to wait till the next auto-expo is organized as this article is going to introduce you to a new car called Elio.
It will be soon available in the US for general people and you can grab more information about this vehicle from the Elio forum.
There are several facts about this vehicle that make it totally unique as compared to any other vehicle in its class and some of them are listed below.
Its A three Tyre Car
Have you ever imagined driving a car with three tires? Possibly not and you might be reading it fast to know more about it.
Actually, Elio is a three tyre vehicle with two tyres at the front and one at the rear. Possibly a shape is created in your mind and you are clear with the question that how this car will look like.
It's Fuel efficient
This car is capable to provide excellent mileage that you cannot even imagine. It will cut down your fuel expenses by more than 75% per year.
This is mainly because of its ability to consume every less amount of fuel when you drive on roads.
It Comes with a Unique Shape
Basically, cars look almost the same and there is no much difference in their looks but if you are waiting for a car that is having a totally unique look, Elio is what you need.
As mentioned earlier that this is a three tyre car which is totally unique in terms of shape and size and you can drive it in your comfort zone.