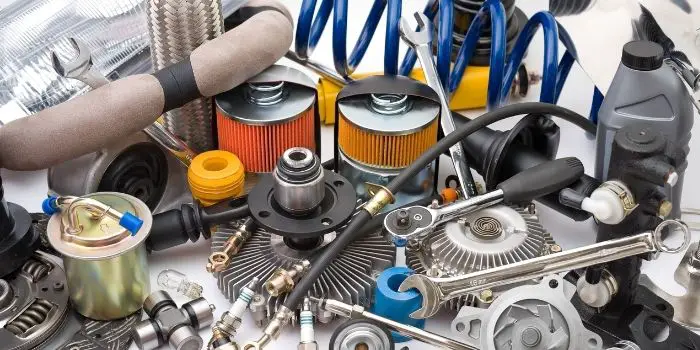 For most of you, your car is your life. You keep your car in the best way possible.
However, often after taking extreme care also your car parts may fail. That is the time when you need to take care of that, in a proper manner.
You need to replace your car parts in an appropriate manner so that it keeps giving you the best performance.
However, how can you get these parts, especially if you are searching for them online?
If you have a new model then the parts are easy to find, however, for an old model that job becomes extremely tough.
Worry not, with the help of the aftermarket auto parts catalog you can get hold of those hard-to-find car parts very easily.
What are Aftermarket Auto Parts?
Aftermarket auto part is a secondary industry in the automobile world that deals in manufacturing, remanufacturing, distribution, retailing, and installation of alternative, extra and used performance auto parts.
These are generally the replacement parts that are not made by the original equipment manufacturer.
These parts include chemicals, installed vehicle parts, machines, tools, or other accessories that are available after the sale of a vehicle by the original manufacturer or company.
The benefit of buying aftermarket parts typically is the price which is mostly less than those manufactured by original manufacturers.
Plus, there is a wide range of selection and choices of parts you can choose from rather than depending on only one manufacturer.
With that said, it's important to do your research as the quality may depend on the trustworthiness and reliability of the company you are buying with.
Also, not all of them provide the level of warranty protection you or your vehicle insurance company may need.
What is Aftermarket Auto Parts Catalog?
In the aftermarket car parts catalog, you will get the full cataloging of the various parts of all the famous brands.
The catalog is provided to the users in a very neat and easily accessible manner. On the first page, you will come across the name of the various car brands.
You just need to select the brand of the car that you have.
Then you can select the model of the car that you have.
The next step involves selecting the part you are looking for.
Then you will see the part with the proper picture, description, and price.
Some of the best companies that provide the best aftermarket auto parts lookup catalog software include Anzael, Schaeffler, AutoZone, O'Reilly, and many others.
There is no car brand left out in these catalogs and the car part you are looking for are available at inexpensive rates, no matter it's your BMW, Toyota, Tesla, Ford, or any luxurious car.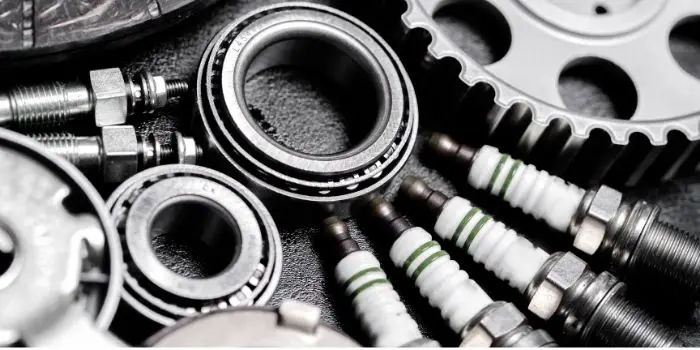 ---
What's the Importance of Aftermarket Car Parts Catalog?
Surveys and trends reveal that the aftermarket auto parts business does more than $300 billion in the US alone.
These parts cover tuning or appearance parts, replacement parts, electric and alternative fuel change, tweaks to performance, and more.
The majority of this industry includes tuning and full-on racing parts.
Around 5 million people in the US are provided with jobs in this industry at distribution companies, manufacturing companies, repair, and retail shops.
Besides, fans of different aftermarket auto parts companies look for ways to promote the brands and enjoy the most.
This is where the aftermarket performance accessories industry offers a helping hand through their easy-to-use catalog and software.
People are offered to choose from a collection of stickers, decals, shoes, t-shirts, and other kinds of apparel of their favorite brands on this market.
---
What is the Difference Between OEM and Aftermarket Parts?
If you are looking for free automotive e-catalog software before buying the parts for your vehicle, it's most important to first know the difference between OEM vs aftermarket parts.
OEM (stands for Original Equipment Manufacturer), and it means that the parts you are buying are made by the same company that makes the vehicle.
Aftermarket parts, on the other hand, are cheaper and are produced by a different parts company. But they are designed to be compatible with the specific model and make.
Plus, they can be of similar quality to OEM parts if you do proper research when buying.
While aftermarket parts may cost less initially, there can be cons to using them if you end up buying completely fake parts made of inferior quality materials.
However, with genuine OEM parts, you can expect to get not only superior quality, better performance but also the peace of mind that comes along with proper warranty coverage.
In the end, it's all about determining aftermarket parts' quality and the price you are paying for them.
Final Thoughts
Auto spare parts often need replacement with the passage of time or due to wear and tear.
If you want to keep your vehicle in perfect condition and working smoothly, replace the damaged parts over a period of time.
Fortunately, you have now the option to get the auto parts online from reliable web stores that make buying these parts easy and affordable through the aftermarket automotive parts catalog.
The key benefit of using these aftermarket auto parts catalogs is you can compare prices and ensure the quality of products offered by different suppliers online.

Based in Orem (Utah) John Paterson graduated from Utah Valley University and has begun writing in 2009. He has a large wealth of experience in writing articles related to cars, automotive repair, wheels, cleaning/maintenance, and much more. He has also written instructional articles in a similar niche for a few online publications as well. Currently, he works as a mechanic in his personal garage shop where he loves serving his countrymen from his heart.