Audi is a well-known luxury automobile brand in Germany. The corporation was officially founded on April 25, 1910, but its roots may be traced back to an 1899 company founded by August Horch, A.
Horch & Cie. The company's name was changed to Audi Automobilwerke GmbH Zwickau following charges of trademark infringement by Horch's previous business partners.
The Type A, the brand's debut model under the Audi name, was released the same year.
Since then, the Audi brand has been synonymous with excellent engineering and cutting-edge technology.
If you are eager to know about what are the greatest Audi cars worldwide – of all time, here I list down the top 10 of them.
Check them out and I am sure you will like them…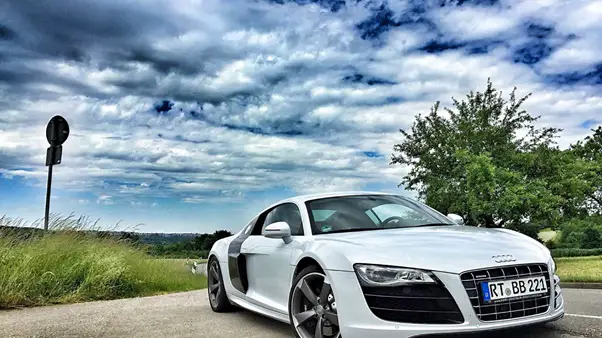 1. Audi Horch 26/65
This car was built when Audi was still known as A. The six-cylinder engine was introduced by Horch & Cie, and it was a great advancement in automobile technology.
Today's midsize automobiles wouldn't be the same without it, and the Horch 26/65 established Audi's reputation for being at the front edge of automotive technology.
If you could discover this iconic classic at auction now, you'd very likely pay more than $1 million for it.
2. Audi Union D-Type
With a 550 horsepower V12 engine, Audi's D-Type was the first automobile in its class to provide a smoother ride than its competitors.
It's true that Hitler gave the go-ahead to build the Auto Union D-Type. Even so, it's a historically significant automobile with high monetary worth.
Bids for the ultra-rare D-Type surpassed $6 million during an auction in 2009.
3. Audi DKW Monza
In 1956, the DKW Monza set five world records.
The DKW Monza's fiberglass-reinforced polyester body made it exceptionally light, giving it superior aerodynamics and the edge it needed to build a name for itself in the automotive world.
Nowadays, it's very much impossible to find one in good condition, and components may sell for thousands of dollars.
4. Audi Quattro
Many vehicle fans associate the Quattro with the old Audi. Turbocharged engines, athletic styling, and cutting-edge technology abound in this model, which epitomizes all the brand stands for.
Not only was the Quattro designed to be a great performance, but it was also a lot of fun to drive.
Because of how beautifully this automobile was conceived and made, first-generation Quattros are still privately bought and sold more than 20 years after they were retired.
They may currently be purchased for $5,000 or more if they're in functioning order.
5. Audi RS2 Avant
The Audi RS2 Avant is a hatchback built to be fast, extremely fast.
The car can accelerate from 0 to 30 mph in 1.5 seconds and from 0 to 60 mph in 4.8 seconds, outperforming the MacLaren F1 and Maserati Granturismo, respectively.
One of the reasons this model is so popular among used luxury car buyers is its performance.
It was only sold in Europe, South Africa, Brazil, New Zealand, and Hong Kong, increasing the residual value of the models that still work.
Expect to pay at least $18,000 if you can find an RS2 Avant.
6. Audi Ur-TT
Audi has long been regarded for its high-quality engineering and technology, but the style didn't enter the picture until much later.
As a result, buyers began to pay attention to how Audi vehicles looked. When you look at this model, you can immediately see how the styling of today's little coupes was influenced by it.
A used 1998 Ur-TT will often cost at least $10,000.
7. Audi R8 Le-Mans
Audi's R8 Le Mans Prototype is one of the company's best drivers to date. The diesel vehicle won 63 of the 79 races in which it competed.
The R8 Le Mans Prototype also won five of the seven races it competed in during the 24 Hours of Le Mans, and it was the American Le Mans Series champion from 2000 through 2006.
Its carbon fiber and aluminum chassis, slick suspension, and V8 Biturbo engine all worked together to create a genuinely powerful and quick race car. In 2012, an Audi R8 was auctioned off for more than $1 million.
8. Audi C5 RS6
A wagon winning the North American SPEED World Challenge GT series three years in a row is an unusual accomplishment.
The C5 RS6 did precisely that. Aside from its impressive performance, this Audi model also has a stunning exterior design and an impressive 444 horsepower.
C5 RS6s that isn't built for racing are also powerful and appealing, and this is a car that seamlessly integrates cutting-edge technology with a top-tier appearance.
Finding one of these old automobiles will set you back at least $10,000, which is a steal given all of its amenities.
9. Audi R8
When Audi introduced the R8 Le Mans Prototype and it received widespread acclaim, fans nearly urged the firm to make a road version.
That happened with the R8 in 2006. This car has a stunning exterior and all of the amenities of a premium vehicle.
Some would pay simply for the R8's elegant look, but the R8 is so much more than that.
When it comes to handling and comfort, the mid-engine supercar is hard to beat for everyday commutes.
Few cars blend practical use and performance better, which is why the R8 retains its high value.
A used 2006 R8 may be found for more than $60,000, while the most recent Audi R8 costs more than $162,000.
10. Audi R18 Ultra
The R18 Ultra's development allowed Audi to become a pioneer in engine technology, which has only improved the value of the brand's production vehicles.
It looks fantastic and performs much better than it sounds.
The R18 Ultra is a racer that features a 3.7-liter turbocharged V6 diesel engine, a one-piece composite chassis, and elegantly formed rear wheel arches.
The R18 Ultra and the R18 Ultra E-Tron Quattro, a hybrid variant of the car, won the 24 Hours of Le Mans in 2012.
The latter was Audi's first racing vehicle to use hybrid technology, and it has been regularly developed since its debut to make it even more powerful.
The 2012 R18 Ultra would undoubtedly bring in millions of dollars if it were ever put up for sale.

Based in Orem (Utah) John Paterson graduated from Utah Valley University and has begun writing in 2009. He has a large wealth of experience in writing articles related to cars, automotive repair, wheels, cleaning/maintenance, and much more. He has also written instructional articles in a similar niche for a few online publications as well. Currently, he works as a mechanic in his personal garage shop where he loves serving his countrymen from his heart.