Nissan is the best in business. But if you are in the mood to buy the Nissan of your choice, look no further.
Why would you choose a Nissan?
The major reason is that Nissans offer the best value for money, including superb reliability, quality, security and not to mention speed.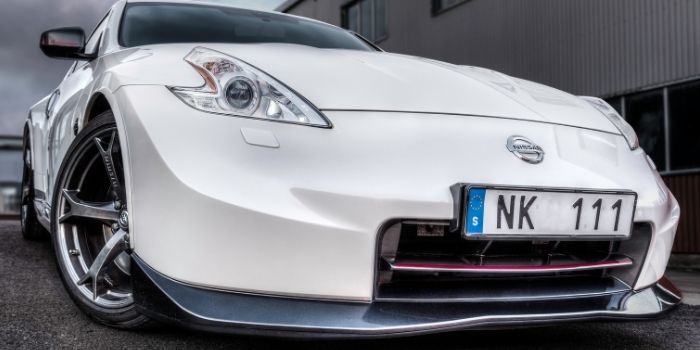 Fastest Nissan Cars
Nissans are known to be one of the safest cars in the automotive market.
Nissan is both a passenger vehicle for families and also serves as a heavy utility for speed freaks.
The Nissan Versa to Nissan Frontier is some of the safest cars that were manufactured by Nissan.
But what are the fastest Nissan cars out there… Let's check them out…
1. 300ZX
The counting down the list of the fastest Nissan cars begins with the 300ZX. Taking you all the way down memory lane, the 1990's car holds an exceptional position.
The 300ZX was sited at the eighth position with a top speed of 143 miles per hour and a revving rate of 6.7 seconds from 0 to 60.
All in all, it is still considered to be a robust road car, but certainly, the new Nissan models have outshined its glory.
2. Altima 3.5 SL
The Altima has made its mark over the years and stands to be one of the most popular sedans launched by Nissan.
The car enjoyed great popularity amongst its American buyers. The simple reason behind it was its spaciousness, comfort, speed, and ability.
The Altima 3.5 SL is the top model of the Altima series and speaking about its performance it can accelerate from 0 to 60 in 6.2 seconds.
The car boasts a 270 horsepower v6 engine with a torque of 258 pound-feet.
3. V35 Skyline 350GT
The V35 Skyline 350 GT is one of the fastest and versatile variants of the Nissan Skyline series.
Though the car was released with different names, it was tagged as Infiniti G35 in N. America.
The car garnered great acclaim from sports car aficionados. Just like the other Infiniti variants, the V35 was decked with a 3.5l 272 horsepower V6 engine. It was able to rocket from rest to 60 in 6.2 seconds.
4. Maxima 3.5 SV
Usually, the keyword "Maxima" wouldn't apply to performance and speed, but when you talk about the 3.5 SV variant, it certainly does!
The car is more than a sedan and comes decked with an astounding performance machine.
It can rev from 0-60 miles per hour in 5.8 seconds and boasts of 290 horsepower 3.5l V6 engine. However, it is a little smaller than the Nissan 370Z and GT-R engines.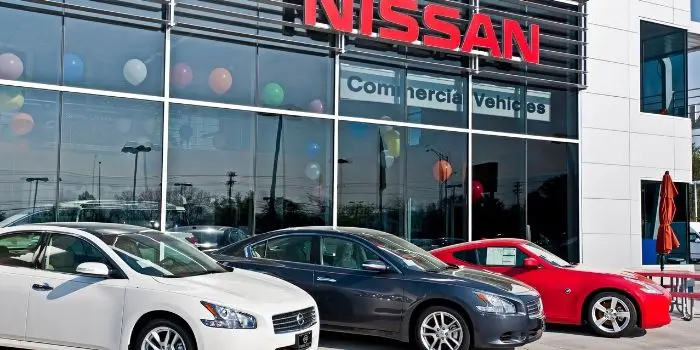 5. 350Z
A new entrant in the Z-car lineup, the 350Z is a slim and curvy sports car that boasts of the impeccable car design and aerodynamics specialization of Nissan.
It features a 3.5l V6 engine which churns out 286 horsepower and a torque of 260 pound-feet.
The car can hit the top speed of 150 miles per hour on the track and can jump from 0-60 within 5.8 seconds.
6. Skyline GT-R R33
The list now includes Skyline variants. This model dashes to 60 miles per hour in just 5 seconds.
It is one of the rarest Nissan's produce with production lasting between 1997 and 1999.
It can reach the top speed of 155 miles per hour on the race track.
The R33 is one of the rare Skyline GT-R series products but because performance data wasn't accessible for them, it stood out of the top five Nissan's fastest car series.
7. 370Z Nismo
Another Nismo model, the 370 Z got good enhancements to render better performance.
The results led to acceleration from 0-60 in 5.2 seconds. The horsepower increased to 340 from 323.
With a 3.7l V6 engine under the hood, it offers a torque of 275 pound-feet.
Though the makeover made the car a great buy, the performance isn't still up to the mark and could be outrun by the traditional 370Z.
8. 370Z Coupe
Surpassing the 370Z Roadster variant is the 370Z Coupe.
It can accelerate from 0-60 within 5.4 seconds. It boasts of 3.7l V6 engine under the hood offering a magnificent 332 horsepower delivering robust results.
Undoubtedly, the car has an impeccable impression on the sports car market but the price tag may get a little overwhelming thereby turning the cost to performance ratio incredibly high.
9. 370Z Roadster
Categorized as one of the top sports car versions of the company, the 370Z is available in different trim to satiate all types of enthusiasts.
The convertible variant has a 3.7l V6 engine under the hood and has 332 horsepower and 270pound-feet of torque.
Though the sports car was a little slower than the coupe in testing and it jumped from the rest to 60 in 5.4 seconds.
Though it may disappoint you a little with its performance, it is still listed in the top 5 fastest cars of Nissan.
10. 350Z Nismo
This base model from Nissan received immense treatment from the engineering team of the company.
The enhancements of the model made it shell out a small amount of time with acceleration going from 0 to 60 from 5.8 seconds to 5.5 seconds.
Though the 3.5l V6 engine is the same, the horsepower has been given a boost along with handling and precision.
11. Skyline GT-R R32
Right from the R33 hit the roads; it was the Skyline GT-R 32 ruling! The R32 was a bit quicker than the R33 in reality as it raced to 60 in just 4.7 seconds.
The variant was available in a plethora of modifications and trims.
The car was launched in the Japanese market in 1989 and continued till its replacement in 1994. Till now, it is one of the top speed cars from Nissan.
12. Skyline GT-R R34
One of the top cars of the Skyline GT-R series is the R34, the brilliant enhancement of R32 and R33. It was decked with a turbocharged six-cylinder engine offering 276 horsepower and 289 pound-feet of torque.
It revved up to 60 miles per hour in just 4.7 seconds, just like R32 with a top speed of 165 miles per hour.
Like its previous releases, the R34 was released in several models. However, there is yet another Skyline variant that can exceed its performance.
13. Nismo Skyline GT-R Z-Tune
The car holds amazingly high technology and brilliant performance tags in the Skyline series.
In order to run it legally on the US streets, the engineers had a tough time toning it down.
Its city models were limited to 280 horsepower engine while the unlimited Z-tune version has a 500 horsepower twin-turbo six-cylinder engine.
It was an extremely fast car with a top speed of 180 miles per hour.
It dashed from 0-60 in flat 4 seconds.
14. GT-R
It is said to be the fiercest and most incredible release from Nissan. The official specs are a serious look into and mainly the car was built for the track.
The GT-R claims a top speed of 196 miles per hour and it is the highest speed that the company has ever given to any of its vehicles.
It uses a 3.8l twin-turbocharged V6 engine with 545 horsepower and can accelerate to 60 in 2.7 seconds. It is released in standard and Black editions.
15. GT-R Nismo
The top of the line from Nissan offers amazing performance. It is the fastest car offering monstrous performance.
Though no official performance stats are available the GT-R Nismo can rev from 0-60 in not more than 2.7 seconds.
It has an improved horsepower rising from 542 to 591 and the torque was improvised from 465 to 481 pound-feet from a 3.8l V6 engine under the hood.
It is the fastest car from Nissan on road and will continue to hold this position for quite a long time.
Where to Buy your Nissan?
The first place to look for a Nissan is the Nissan dealerships. They are a few of the best places to find great deals on cars you like or would like to buy.
These dealerships provide excellent customer service with factory warranties, cars that have passed all safety tests, and an affordable range of cars.
Apart from dealerships, you can choose to buy from lots. But that would cost you more. Buying Nissan cars from private dealers would be a better option.
You can not only get a good deal on Nissans for sale, but you also have a better chance of finding something here with a highly reduced price.
Final Thoughts

Buying a Nissan car is not only a great investment, they provide you with the best bet for buying a car in terms of affordability and safety.
Nissans are pretty robust. They are gas efficient and have a pretty good range of SUVs in the market.
You can easily find repair shops and dealerships that can offer you complimentary services. Look online for more details on Nissans and their known reputation in the market.

Based in Orem (Utah) John Paterson graduated from Utah Valley University and has begun writing in 2009. He has a large wealth of experience in writing articles related to cars, automotive repair, wheels, cleaning/maintenance, and much more. He has also written instructional articles in a similar niche for a few online publications as well. Currently, he works as a mechanic in his personal garage shop where he loves serving his countrymen from his heart.