Lamborghini is 58 years old in 2021. The celebration has been huge, with a variety of events and presentations.
From special editions such as the Lamborghini Aventador 720-4 50th anniversary to extravagances such as the Lamborghini Veneno, of which only three units will be produced, or the Lamborghini Egoista, a one-of-a-kind model that perfectly symbolizes the essence of the brand that was born.
And it was in the early 1960s that the farm machinery industrialist Ferruccio Lamborghini wanted to show Enzo Ferrari himself how a supercar is made.
Since then, they have created true marvels. We have chosen ten of them.
They are not all who are, as they say, and there will be individuals who disagree with all of the members of the selection, but here are the ten best Lamborghinis in history, in our opinion.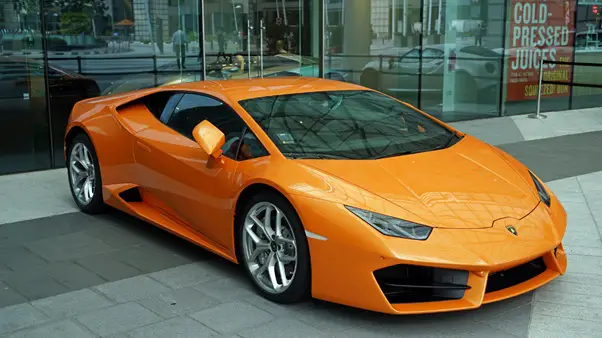 1- Lamborghini Miura
The Miura was the first big innovation of Marcello Gandini, a young Bertone designer who would go down in automotive history for designing great Italian sports cars.
Between 1966 and 1972, just 764 units were produced.
One of the most iconic sports cars ever built, the Miura P400 was available in three different configurations:
The P400 S (driven by Frank Sinatra), the Miura P400 (with a 3.9 V12 engine that generated 350 horsepower), and finally the Miura SV (which already produced 385 CV).
At the 1968 Brussels Motor Show, a Miura Roadster prototype was displayed, although it was never mass-produced.
2- Lamborghini Countach
With this approach, the tradition of baptizing the Lamborghini in terms of bullfighting was broken.
Countach is a term given as praise to a gorgeous woman in the Piedmont dialect, and legend has it that Nuccio Bertone yelled it when he saw the prototype's design.
A lot of people shared his sentiments. Chrysler is claimed to have purchased Lamborghini in 1987 because its president, Lee Iacocca, admired the Countach.
It was sold from 1973 to 1990 and featured three V12 engines: a 4.0, a 5.0, and a 5.2.
Until 1982, the Countach had a power output of 375 horsepower, with torque increasing with each succeeding model. 1985 5000 QV produced 455 horsepower.
3- Aventador
Replacing the Bat was not an easy procedure. Lamborghini, on the other hand, proved up to the task when it introduced the Aventador at the 2011 Geneva Motor Show, named after a bull pardoned in Zaragoza in 1993.
It has a unique carbon fiber monocoque, a sophisticated all-wheel-drive system, and a massive 700 hp 6.5 V12 engine that speeds it from 0 to 100 km/h in under 2.9 seconds.
The Aventador has already sold over a thousand units and has a one-year waiting list, despite the fact that it costs a stunning 357,100 euros.
The Aventador Roadster costs 407,250 euros, while the Aventador J, which was built in a single unit and sold for two million euros, is a fantasy car that will never be realized.
4- Gallardo
It is a survivor, as the Gallardo has been in production continuously since 2003, despite rumors of its disappearance!
Its design is the creation of Luc Donckerwolke (VW Group designer) and Giorgetto Giugiaro. Audi bought Lamborghini in 1998 because of the use of aluminum in the chassis and the 5.0 V10 500 horsepower engine. As a result, it hardly reaches 1,500 kg.
The Gallardo Superleggera, with carbon fiber parts to save 100 kg more weight and enhanced power to 530 hp, is our favorite of the new models.
The most recent variants were unveiled at the 2012 Paris Motor Show.
5- Lamborghini Diablo
What is the best way to replace a Lamborghini Countach? The only way to keep up was to turn to the Miura's designer, Marcello Gandini.
When it was first introduced in 1990, it had a mechanical 5.7-liter V12 with 492 horsepower, albeit there were numerous powered variations. such as the Diablo GT, with a 6.0 of 567 CV, and the Diablo VT with all-wheel drive, which was eventually replaced by the Diablo GTR.
The Diablo GT2, the most fearsome, deserves special mention. Its street version produced 600 hp, while the competition version produced 640 hp.
6- Lamborghini Espada
In addition to supercars, the Italian company has a history of producing four-seater Gran Turismo (2 + 2) vehicles.
It was based on the Marzal prototype and was somewhat shorter than its predecessor, the 1966 400 GT, but had a longer wheelbase, which allowed for an additional inside room.
So it may have been sold for a decade, from 1968 to 1978, with little variation, with a 4.0 V12 engine producing 325 horsepower.
When manufacture halted, it was not replaced by any other model, which added to its mythology! Lamborghini and Bertone considered launching a successor, the Faena… but it remained a prototype.
7- Lamborghini Islero
The Islero debuted alongside the Espada. It retained the 400 GT's tubular frame and its 4.0 V12 engine with 325 hp in the forward position, though the Islero S appeared in 1969, with a power increase to 350 hp.
It was only available for two years, from 1968 to 1970, which is what makes it so unique.
8- Lamborghini Jarama
El Jarama is named after a location known for its bullfighting. It debuted as a replacement for the Islero at the 1970 Geneva Motor Show.
Marcello Gandini's design had numerous angular lines that were unconvincing. Perhaps this explains why only 328 Espada-based vehicles were produced.
The Jarama GT had a 350 hp 3.9 V12 engine and the Jarama GTS had a 365 hp engine.
9- Lamborghini LM-002
Until the Lamborghini Urus (or Giugiaro Parcour) was confirmed for production, the LM-002 would be the only SUV in history.
It was created in the late 1970s when the company needed to diversify its operations due to economic issues induced by the 1973 oil crisis.
This is how the Rambo-Lambo was conceived in 1987, with an Italian 7.2 V12 engine and a body built at the Irizar bus manufacturer in Ormáiztegui, Gipuzkoa.
Muammar Al-Gadaffi (an automobile enthusiast) commissioned a hundred for the Libyan army as a curiosity.
10- Murcielago
After the Countach and the Devil, the Lamborghini supercar dynasty was led by the Bat.
Designed by Luc Donckerwolke, who created his famous three-position wing to generate more or less downforce depending on the speed at which he was rolling.
It debuted in 2001, powered by a 6.2 V12 engine. Five years later, in 2006, the LP640 was introduced, with a displacement of 6.5 liters and 640 CV of power; the Bat LP670-4 SuperVeloce increased that amount to 670 horsepower… and appeared in one of the Batman films.

Based in Orem (Utah) John Paterson graduated from Utah Valley University and has begun writing in 2009. He has a large wealth of experience in writing articles related to cars, automotive repair, wheels, cleaning/maintenance, and much more. He has also written instructional articles in a similar niche for a few online publications as well. Currently, he works as a mechanic in his personal garage shop where he loves serving his countrymen from his heart.