Recycling is the latest trend that is tremendously growing in the process to save Mother Earth.
If you are worried about how to scrap your old car, then there is good news for you.
Auto wreckers companies are committed when it comes to car removal services. They will provide you with the best prices in cash for your old and unwanted vehicle.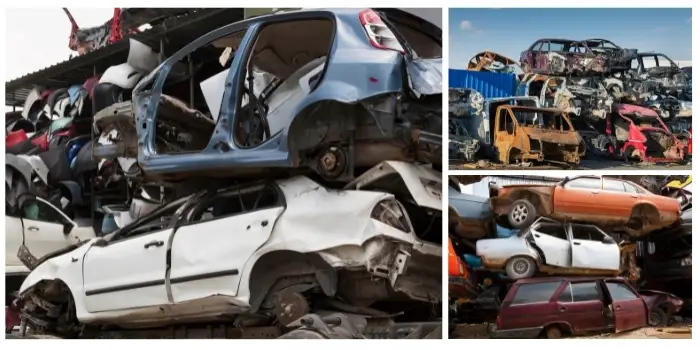 And, most importantly, the estimated cash that you will get actually depends on the vehicle condition but most of the time people get really attractive prices which are highly satisfactory and sometimes highly surprising for the customers!
Surprisingly, the value of a vehicle that you will collect could be up to $6000 in cash!
But the question is – why do wreckers pay so much for old used cars that may be worth nothing? And what do they actually do with these scraps to cover the value?
Let's get into these details below…
The Car Recycling Process
Most car wreckers in countries like the US and the UK follow a complicated recycling process that will ensure that all usable components are recovered before removing and recycling the unusable materials.
This process will also include disposing of the materials such as fluids safely which are neither good for the environment nor good for re-sale or recycling purposes.
These liquids of a car that cannot be recycled will include gear oil, brake fluid, power steering fluid, antifreeze, windshield wiper solution, and transmission fluid.
When the cars are dismantled properly with care, they can sometimes yield a number of reusable parts.
These parts may be valuable for buyers who are looking to buy cheap parts for their old luxury vehicles which may sometimes not be readily available.
Some of these usable car parts that might still contain value include:
Battery
Headlights
Blinkers & taillights
Wheels and tires
Seats & upholstery
Exhaust system parts
Alloy wheels & hubcaps
Engines and engine parts
Transmission systems
Undamaged windows, windshields, and mirrors
Besides these, there can be valuable electronic components (like heating systems, air conditioning systems, wiring, etc) that are expensive for car owners who are looking for cheaper replacement alternatives.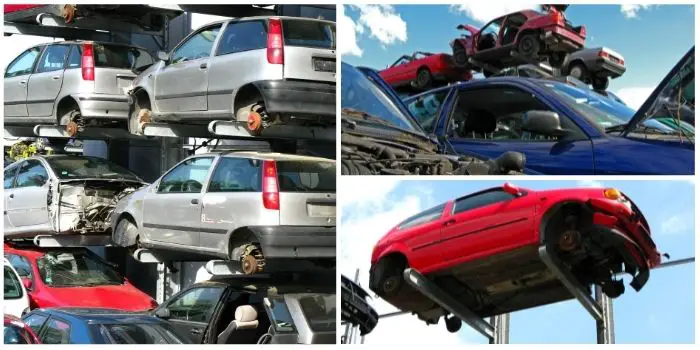 What About the Rest of Your Car?
After removing and using the usable components, it's time to process the remaining shell of your old car made up of metal, plastic, or fiberglass.
Usually, it will be crushed flat or into a cube which makes it easier to transport the scrap to further next destinations like an industrial shredder or a hammer mill.
These car recycling centers will remove and separate the materials like glass, rubber, and plastic; after which the metal car scrap is crushed into a small chunk.
This will further be sold to a steel mill to be recycled into various useful materials like furniture, pipes, toys, or even new cars.
Finding the Best Car Wreckers Online
A reliable and most experienced auto wrecker knows his job well and offers good facilities at affordable prices to the citizens.
And for this reason, these are the best junk car dispensable services that you can depend on.
With that said, as there are so many companies available online, it is often tough to find a reliable most company that will give you good prices for your useless vehicles.
First of all the scrapyard, where vehicles are dismantled, therefore needs to get a legal license for commercial use.
Their business should also be approved by the "environmental security act" which ensures that your scrap car will not cause any type of air pollution and after being appropriately disposed of.
So, it's important that you check for the licenses and reliability of car wreckers before you deal with them.

Based in Orem (Utah) John Paterson graduated from Utah Valley University and has begun writing in 2009. He has a large wealth of experience in writing articles related to cars, automotive repair, wheels, cleaning/maintenance, and much more. He has also written instructional articles in a similar niche for a few online publications as well. Currently, he works as a mechanic in his personal garage shop where he loves serving his countrymen from his heart.