Definitely, garage demolition is not everyone's cup of tea, but with proper steps, it need not be that much mind-boggling either.
If you want to safely demolish or take down your garage (for whatever reason), do a top-down analysis first and follow a systematic approach.
At all times, make sure you don't disturb the settings of the frame and you are good to go in demolition works.
With proper execution, you need minimal effort to tear down your garage safely.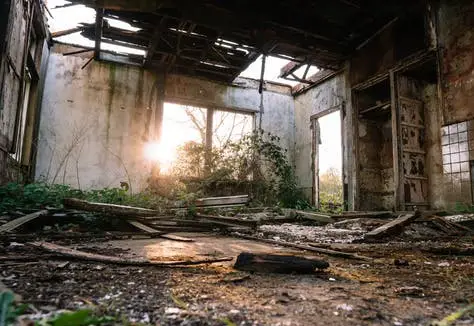 Garage Demolition Step-by-Step
After demolishing, getting rid of the debris is a herculean task.
But worry not, not all materials need to be disposed of. Some of them are eligible to be used again for further work in the future or you can sell them at a nominal rate.
Step 1- Pull out Plumbing and Electrical
Before starting the demolition work, it is mandatory to get a permit from the building department.
The first step is to switch off electricity, gas, and water.
If there is a sub-panel for your garage, switch off the breaker connected to it in the main panel.
Switch off related water and gas lines in the garage and close them with a cap.
If there are water hose pipes connected to the outside area from your garage, disconnect them as well.
Now is the time to pull out wires and pipes safely without damage, as they are reusables similar to gas, electrical, and plumbing items.
Step 2- Uncover Your Roof and Siding
As told earlier, knocking down a garage is not a very difficult job to do and all it requires is patience in handling the work at hand.
Especially when it comes to demolishing a roof, there is no shortcut or alternative to remove the roof and you have to pull it out one by one.
In case if you own a truck, you can stake it one upon another on the bed of the truck.
If the roof is in good condition, you can make use of the roofing sheaths for future use.
Before proceeding further with the siding removal, use a pry bar to get rid of the door trim and window trim.
Sheathings in the siding can be of decent value if they can be removed with the least damage.
When it comes to drywall in the interior, remove it quickly without wasting much time on it as it doesn't have any resale value or is reusable.
Step 3- Remove the Garage Doors and Windows
Now you switch over to the next big task of removing the doors of the garage.
It cannot be done single-handedly, especially, in the case of wooden doors.
For windows and small door removal, you need not need two persons, provided you did a good job on trim and siding removal.
Wear goggles, face masks, and gloves to safeguard yourself in case of any mishaps.
Be careful in handling the doors and windows and store them in a dry place.
If it is not possible, you can call a second-hand building material dealer to sell it at a good price.
Step 4- Dismantle the Framing of the Garage Safely
Wear protective head-gears, clothing, gloves, and goggles before you dismantle the frame using a pry bar and hammer.
It is not easy to bring down the roof trusses single-handedly and balancing while standing on a ladder is a tough task.
So, seek the help of one or two persons to handle it to prevent any mishaps.
Use two-by-fours to provide support to the wall to avoid falling, when you disconnect the walls with each other.
Make sure to remove the nails from the wood as it later enables stacking easier.
At the end of the completion of garage demolition, you will be left with a pile of screws, fasteners, and nails which you can trade in a metal recycling shop.
How Long Does it Take to Tear Down a Garage?
It typically takes around two days to tear down a garage.
This includes time for disassembling the structure and hauling away the debris. The actual demolition process usually only takes a few hours.
How Much Does It Cost to Tear Down Your Garage (metal, wood, concrete)?
The cost of tearing down your garage will vary depending on the type and size of the garage, as well as the location.
Metal garages tend to be the most expensive to demolish, while wooden and concrete garages are typically less expensive.
The average cost to demolish a garage is between $1,500 and $3,000.
How much does it cost to rebuild the garage if you plan to do so after demolition?
The cost of rebuilding your garage will vary depending on the size and type of garage you plan to build.
Metal garages can be the most expensive to rebuild, while wooden and concrete garages are typically less expensive.
The average cost to rebuild a garage is between $5,000 and $10,000.

Based in Orem (Utah) John Paterson graduated from Utah Valley University and has begun writing in 2009. He has a large wealth of experience in writing articles related to cars, automotive repair, wheels, cleaning/maintenance, and much more. He has also written instructional articles in a similar niche for a few online publications as well. Currently, he works as a mechanic in his personal garage shop where he loves serving his countrymen from his heart.