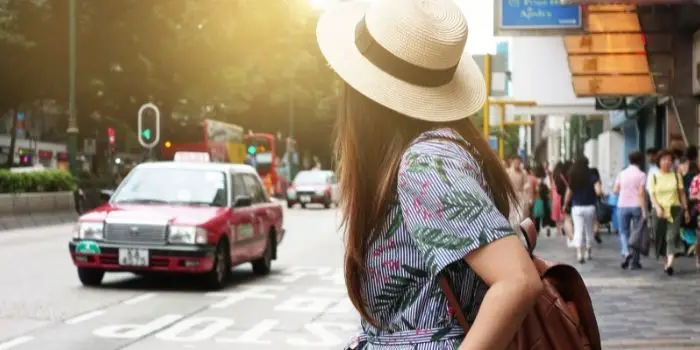 Singapore has been voted as one of the top destinations for traveling in Asia.
In fact, this ancient city is a favorite destination for people coming from all over the world because it oozes history and culture at every turn.
If you are planning a trip or a vacation to Singapore, then getting your taxi booked for airport transfers and touring is one of the most important tasks you should not forget.
There are lots of cheap rental car services available that are willing to provide you with your kind of car at reasonable rates.
The best part about this is you can book your car rental as well as hotel accommodation online.
Also, there is no such compulsion to have your physical presence while booking the amenities.
So, as soon as you arrive at the Singapore Changi airport your taxi is ready to take you to the desired sightseeing or to the hotel.
Top Taxi Companies Available in Singapore
If you are looking forward to taxi booking in Singapore, then there are innumerable individual drivers and taxi companies available.

Amongst the top companies, the names that are most trusted include:
Maxicab

HDT Taxi
City Cab
Trans Cab
Premier Taxi
Among all the mentioned above, I have personally used Maxicab once which is an easy and efficient service to look at.
They offer a wide range of rental services that are extremely genuine in price and easy to avail of online.
The staff members of this best cab service in Singapore are very friendly and helpful.
You can consult the staff members at the time of any kind of emergency or query either via the phone or by visiting their office.
The staff will listen to your demands and needs and it would help you to select the right-sized taxi according to your need.
Especially when you are visiting the city during the holidays or festive season it is recommended to have an advanced booking for your accommodations and of course the taxi.
This will keep you free from all the worries and trouble and you can enjoy your vacation to its fullest.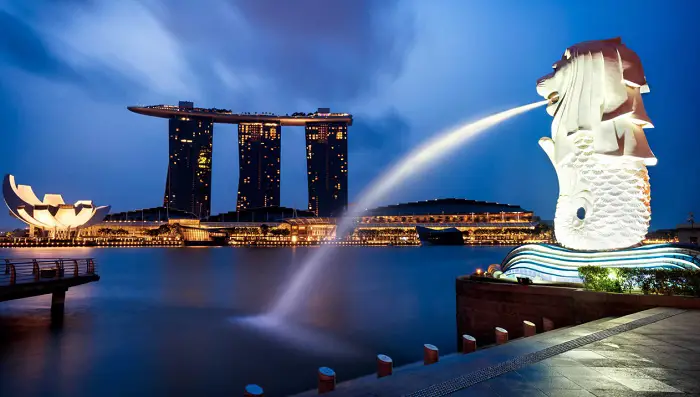 ---
Taxi or Car Rental – Which One is More Efficient?
In Singapore, there are several types of transportation. Two of the most popular services are hiring a cab and renting a car.
Both hiring a cab and renting a car have their perks and downsides.
What you should take is determined by the scenario and the necessities.
Here are some advantages and disadvantages of both kinds of transportation.
Hiring a Cab vs. Self Drive Car Rental Advantages
Hiring a cab relieves you of the worry of driving a car and figuring out routes in unfamiliar locations.
It also allows you to enjoy your travel without worrying about parking.
It is ideal for those who don't want to lose the opportunity to capture typical vistas of a location.
A cab is usually cheap and economical if you utilize it for a set distance and duration.
Car Rental, on the other hand, has its own advantages.
You are free to drive wherever you wish in the city.
It is certainly the best option if you are competent with maps and love driving.
You don't have to wait for a cab and haul your bags around with you.
You may keep your items in the car while sightseeing.
In addition, if you are visiting a monument that is located far from the main area, you can cover the greatest distance with your car without any hassle of cab availability.
Hiring a Cab vs. Self Drive Car Rental Disadvantages
Aside from the benefits described above, there are some drawbacks of hiring a taxi service in Singapore.
Hiring a cab might be expensive if you need to visit a few destinations and need the car for the entire day.
Cab services in certain cities are highly expensive, and it exceeds the cost of even car renting.
While on the other hand, renting a car makes you liable to pay any extras such as parking fees, toll taxes, and so on, as well as you need to be more responsible with driving regulations and the security of the vehicle.
As various countries may have different traffic rules, that can be a pain in the head for some tourists.
---
Types of Vehicles Available for Rent in Singapore
Everything from a hatchback to a luxury sedan may be found in Singapore when you are looking for the cheapest taxi service in Singapore.
You may rent whichever car you wish, as long as it meets your budget and comfortably accommodates you, your luggage, and your company.
Toyota Corolla Altis, Honda Jazz, Toyota Prius C, Ford Focus, Volkswagen Jetta, Toyota Vios, Ford Mondeo, or Luxury Cars such as Mercedes Benz, Porsche BMW, Jaguar, Range Rover, and Audi are available if your group comprises 5 people or less.
If your group is more than five people, you might consider big family SUVs or cars such as the Ford Galaxy, Mazda 5, Honda Odyssey, and Mazda 8.
Cost of Hiring Taxis in Singapore – Fares & Charges (Approx.)
At Singapore Changi Airport you can find various taxis and air-conditioned cabs available to provide you with comfortable hassle-free travel at a very reasonable cost.
Basic fares for normal taxis are about:
$3.00-$3.40 (4 to 5 SGD)

For Flag-Down (inclusive of 1st km or less)
$0.22 (0.3 SGD)

Every 400m thereafter or less up to 10km
Every 350 meters thereafter or less after 10 km
Every 45 secs of waiting or less
Keep in mind that all the taxis will be metered and the fares that are charged to you will be according to the taximeter, plus applicable surcharges.
There are also services that charge hourly and are available 24 hours a day on most roads.
You will need to check them for the exact charges as they may vary depending on the service and type of vehicle (like normal, limousine, bus, Chrysler, etc) you need to hire.
---
Cost of Renting a Car in Singapore & Documents Required for Rental
Traveling to Singapore may have cost you some money, but traveling inside Singapore will not.
It boasts a well-developed public transit system, but nothing beats exploring the area on your own.
There are alternatively less expensive choices, such as hiring a car, which provides you more flexibility while costing less.
A simple hatchback would cost around 35 to 40 SGD per day (25 to 30 USD), a sedan would cost approximately SGD 50 to 55 SGD per day (35 to 40 USD), while an SUV would cost approximately 180 to 220 SGD per day (125 to 165 USD).
Things to Know before you rent a car in Singapore…
The cost decreases as the number of days increase of the car rental.
This fee rises as one book the car closer to the dates when the automobile is required.
Car rental firms often take cash, cards, NEFT, as well as PayPal as forms of payment.
Most firms additionally need a security deposit to ensure the vehicle's safety in the event of damage.
Prices are usually high during the high season from December to July, especially from December to Lunar New Year, as this is when the nation receives the greatest number of tourists.
Also, you will need to drive the car on the left side of the road. It is forbidden to turn left at the red light, and the speed limit is as follows:
On residential streets, 37 miles per hour (60 km/h).
Non-residential streets: 43 miles per hour (70 km/h).
On Singapore's expressways, the speed limit is 56 miles per hour (90 km/h).
Documents Required for Car Rental
Driving License: You must have a valid driver's license to rent a car in Singapore. If a visitor is in Singapore for less than a year, his or her home country's driving license is necessary.
Identity Proofs: You should carry identification that proves your identity, such as a passport or another government-issued ID.
International Driving Permit: Many automobile rentals in Singapore require it, so be sure to bring it too.
Age Verification: To hire a car, most automobile rental businesses require you to be between the ages of 23 and 70.
There are few instances where firms will rent to persons who are younger or older than the typical range, although at a greater price.
Because many automobile rentals do not accept prepaid cards, bring a credit card to pay for the rental.
Few Other Things to Remember Before Renting a Car in Singapore…
Before driving the automobile, inspect it for damage like scratches, torn seats, broken mirrors, etc. If you come across any, bring it to the attention of the rental company.
Check the fuel meter and make a note of it. You must replenish the tank to the same level before returning the automobile.
You are not permitted to drive outside of Singapore. Each car is outfitted with a GPS. As a result, your every step is being monitored.
Do not race or drive off-road. This might cause damage to the car and breach the terms and conditions of the rental company.
Do not drive if you have been drinking. It is preferable to become acquainted with the local norms and legislation before driving the automobile.
Every establishment has a different cancellation policy. The amount reimbursed is determined by the number of days before the pickup date that you cancel the booking.
Renting a car or hiring a taxi in Singapore is not as difficult as it may appear at first. Both of them allow you to go from place to place as you like and explore at your own pace and time.
However, with both of them, there are pros and cons you need to keep in mind.
Go with the option that is right for your requirements and you are sure to enjoy your trip to Singapore in the best possible way.

Based in Orem (Utah) John Paterson graduated from Utah Valley University and has begun writing in 2009. He has a large wealth of experience in writing articles related to cars, automotive repair, wheels, cleaning/maintenance, and much more. He has also written instructional articles in a similar niche for a few online publications as well. Currently, he works as a mechanic in his personal garage shop where he loves serving his countrymen from his heart.