When you're ready for a new vehicle, do you wonder about the difference between certified pre-owned, and used cars?
Which one is right for you, and which one makes the most sense?
In this article, I will examine each type of vehicle with the goal of demystifying the process for potential buyers.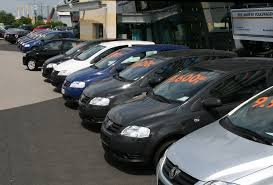 What are The Used Vehicles?
Most buyers are aware that buying a used car can save a lot of money.
But the word "used" can carry a lot of different meanings.
It could refer to a 1-year-old car with no mechanical faults or a 15-year old car at a discount dealership that has not had any inspections at all.
Used cars do not have any guarantees as far as age or condition are concerned.
They very seldom come with a warranty beyond what is required under the state's version of the "Lemon Law."
This elevated risk to the buyer is reflected in the price, which is significantly discounted compared to a new car price.
Used cars frequently have low down payments and low monthly payments, which are more affordable to buyers on tight budgets.
The Pros and Cons
In my opinion, the key advantages of purchasing a used vehicle are not only its relatively lower price, but you have a wide range of additional options available at a much lower price.
If you are lucky, you can find a vehicle in a fabulous condition that is hundreds and sometimes even thousands of dollars cheaper than a certified vehicle.
It can really be a deal-breaker for buyers with a tighter budget.
Another good thing about used vehicles is its easier to find. Because unlike certified pre-owned vehicles these do not go through rigorous certification tests.
The only downside with a used vehicle is most of them do not come with a warranty.
This means, you actually do not know what you will be getting as they do not pass the same strict standards as certified vehicles do.
Although some private sellers give you a small warranty period, the payments you have to do for any repairs later can be heavy on your pocket.
---
What are Certified Pre-Owned Cars?
A Certified car is a used car that is being sold with a warranty. Oftentimes, these cars come back in after a lease termination or from another source.
They are less than 5 years old and will typically have very low mileage and have passed a rigorous multi-point inspection program from the dealer.
The dealer is so confident in the vehicle's condition that it is being sold with a warranty as if it were a new car.
This is a great way to obtain a basically new vehicle at a discounted price.
Be cautious when using the term pre-owned as this term applies to a number of different situations.
Many times it refers to Certified Pre-Owned or CPO, which is the same as mentioned above.
However, pre-owned can also be another way of saying used cars, which in this case are not inspected or warrantied.
Be very clear about which type of vehicle the dealership is selling.
The Pros and Cons
The biggest advantages of purchasing a certified pre-owned car over a used one are that it comes with an extended warranty period.
This simply means that if anything fails, you can get your vehicle repaired free of cost.
It's just like buying a new car where a local vehicle repairing dealership can give you free repairs as long as the warranty is valid.
Buying a CPO vehicle also gives you peace of mind because it ensures you of the quality you are getting due to the extremely high inspection standards that are set for them.
The drawbacks however are that certified pre-owned cars are typically more expensive and you have very limited choices available in respect to models and colors you desire to own.
---
Certified Pre-Owned and Used Cars: Are They Really Worth?
According to car dealers, there is a certain pride that comes with owning a certified pre-owned, or used vehicle because it still makes a statement about your personal success.
No matter whether it's a certified pre-owned or an old used car in good condition when you own your car, you can modify it in any manner you choose.
Picking a simple used car makes sense if you do not want to ride it daily or need a vehicle for frequent uses.
But if you need to get all the comfort with peace of mind, getting a good certified pre-owned car will make more sense.
When buying, make sure you remember all the advantages and disadvantages that come with both.
Also bear in mind that buying a car makes financial sense. You earn equity with every payment, and when you've paid it off the car is yours.
You can drive the car until the wheels fall off or sell it at any time after purchase. You can enjoy the freedom of ownership with no mileage restrictions at all!
If you've been wondering whether to purchase or lease, the advantages of car ownership are many.
Because when you lease you never have a car that is your own, and at the end of the lease, it goes back to the company.

Based in Orem (Utah) John Paterson graduated from Utah Valley University and has begun writing in 2009. He has a large wealth of experience in writing articles related to cars, automotive repair, wheels, cleaning/maintenance, and much more. He has also written instructional articles in a similar niche for a few online publications as well. Currently, he works as a mechanic in his personal garage shop where he loves serving his countrymen from his heart.