When you're ready for a new vehicle, do you wonder about the difference between certified, pre-owned, and used cars?
Which one is right for you, and which one makes the most sense?
In this article, I will examine each type of vehicle with the goal of demystifying the process for potential buyers.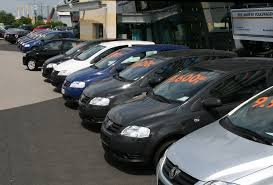 Certified Cars
According to Oasis Chevrolet, a Certified car is a used car that is being sold with a warranty. Often times, these cars come back in after a lease termination or from another source.
They are less than 5 years old and will typically have very low mileage and have passed a rigorous multi-point inspection program from the dealer.
The dealer is so confident in the vehicle's condition that it is being sold with a warranty, as if it were a new car. This is a great way to obtain a basically new vehicle at a discounted price.
Pre-Owned Cars
Be cautious when using the term pre-owned as this term applies to a number of different situations. Many times it refers to Certified Pre-Owned or CPO, which is the same as mentioned above.
However, pre-owned can also be another way of saying used cars, which in this case are not inspected or warrantied. Be very clear about which type of vehicle the dealership is selling.
Used Cars
Many buyers in East Brunswick, NJ are aware that buying a used car can save a lot of money. But the word "used" can carry a lot of different meanings.
It could refer to a 1 year old car with no mechanical faults, or a 15-year old car at a discount dealership that has not had any inspections at all.
Used cars do not have any guarantees as far as age or condition are concerned. They very seldom come with a warranty beyond what is required under the state's version of the "Lemon Law."
This elevated risk to the buyer is reflected in the price, which is significantly discounted compared to a new car price.
Used cars frequently have low down payments and low monthly payments, which are more affordable to buyers on tight budgets.
Advantages of Car Ownership
According to Edmunds, there is a certain pride that comes with owning a car. Purchasing a Certified, Pre-Owned, or Used vehicle makes a statement about your personal success.
When you own your car, you can modify it in any manner you choose. Buying a car makes financial sense. You earn equity with every payment, and when you've paid it off the car is yours.
You can drive the car until the wheels fall off or sell it at any time after purchase. You can enjoy the freedom of ownership with no mileage restrictions at all!
If you've been wondering whether to purchase or lease, the advantages of car ownership are many. When you lease you never have a car that is your own, and at the end of the lease it goes back to the company.