Owning a caravan or a campervan is quickly becoming a necessity for most modern Americans and for a very good reason.
Camping with friends and family, long commute distances, the need to travel all over the town, and at times even beyond, and the unavailability of public transportation for all the locations that you need to visit are just some of the most common reasons being cited by people who invest in new as well as used caravans.
If you have made up your mind about buying a caravan, but cannot go for it due to financial issues, you may now consider a used caravan for sale that is available in a good condition.
But before you go this route, it's essential to perform certain checks which will ensure that the condition of the van you are getting is exactly what you are paying for.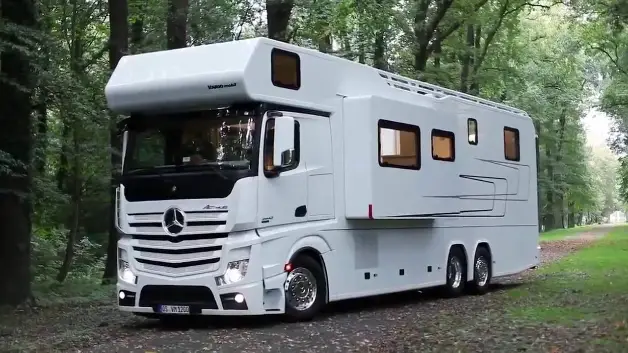 1- Check if it fits
Every automobile drives differently and the model you choose should fit your requirement perfectly.
Not to mention if it is comfortable and enjoyable to drive you can drive it for a long period without feeling monotonous.
The same is true with campervans, RVs, and caravans.
If possible, it's a great idea to take the caravan out for a test drive for an hour or two.
This will give you an idea of how it performs on the road and whether it is per your liking or not.
But bear in mind some buyers will not allow you to take their toy out for a spin and joy. So this isn't an available option all the time.
Also, for those of you, who don't know, there is a big difference between a caravan and a camper van.
Put simply, a campervan is an 'all-in-one' vehicle that comes with an engine. You can travel and live within it with family or friends.
On the other hand, a caravan does not have an engine and it is typically used by towing behind your car.
2- Exterior & interior checks
A poorly maintained motorhome will most likely serve you with several expensive problems down the road.
So, before getting on a deal, it's crucial to check for the issues that a van has from inside and outside.
The most common things you will need to check are the large dents on the body, scrapes, interior damages, oil leaks, etc.
These issues in the caravan may be due to improper care or an accident it met in the past which hasn't been repaired yet.
In general, you will need to use all your senses to find the problems and the potential issues they can cause in near future.
That way you can negotiate better for the repairs in the final purchase price, just in case you make your final mind to buy that used caravan.
3- Budget & financing is important
No matter how well you can spend on purchasing your vehicle, it's important to still formulate a budget and stick to it.
Talk to your family members, and calculate your budget depending on these factors:
What size van do you need?
How many people does it accommodate?
Do you need to upgrade the vehicle before using it first?
How many times a year do you plan to use the caravan you are buying?
How much money will it actually save for the trips compared to other transports?
What is the maximum towing capacity of the vehicle you are planning or need to buy?
And when you get all the answers to the above questions, finally it's time to figure out how much you are planning to pay for your vehicle and how will you exactly pay for it – either cash or financing.
If you are considering caravan finance, you should be able to get quotes from finance agencies that can finance used vehicles.
4- Check a local dealership for a deal
Before heading to the caravan and campervan dealer, make a list of models you wish to test-drive. Visit a used caravan dealer in your area and take the time to check the vehicle out.
While the internet can give lots of information, the most important thing that matters is how it feels to be behind the wheel.
It is imperative to experience how it feels to actually drive the car before making a decision.
5- Check online agencies and private sellers
Whether you want to buy used caravan sales that are barely a couple of years old, or one that is much older, you can do so with the help of an online agency that specializes in caravans.
There are loads of companies online that are now offering impressive deals on a variety of used caravans for sale, making it possible for you to pick the right make and model for your needs while still enjoying the immense power that it puts at your disposal.
You will not only get a great product when you pick your trailer vehicle from these agencies, but you can also opt for extended warranties that will ensure that you are investing in a premium vehicle with confidence.
Private sellers are also good if you can find them online at various forums or social networking groups.
Private sellers can give you more negotiating room but be to ask what all exactly comes with the vehicle when you buy from them.
These are a few questions that you can ask before running through your checks…
How old is a caravan?
When was the last service done?
What trips or distances has the caravan been on?
Do they have a record of the van's history or the maintenance done?
Are there any major problems that it had in the past or at present that need to be fixed?
Bear in mind that a private seller you will randomly find online may not be very trustworthy.
He/she may not be completely transparent so do not expect all the answering to be 100% correct. You will need to do your own due diligence before making a final deal.
Purchasing from a dealership, on the other hand, can be relatively easy and reliable as most of them come with a warranty.

Based in Orem (Utah) John Paterson graduated from Utah Valley University and has begun writing in 2009. He has a large wealth of experience in writing articles related to cars, automotive repair, wheels, cleaning/maintenance, and much more. He has also written instructional articles in a similar niche for a few online publications as well. Currently, he works as a mechanic in his personal garage shop where he loves serving his countrymen from his heart.