Auto repair shops and tire stores are now finding it easier to manage their shop by using the complete software that helps in providing full control of the shop management in a seamless manner.
Whether it is customer mailouts, complete accounting, inventory control, or invoices and estimates, the repair shop management software for garage, tire, and vehicle repair​ provides the ideal solution for managing the multifaceted tasks of auto repair, tire retreading, and other ancillary jobs.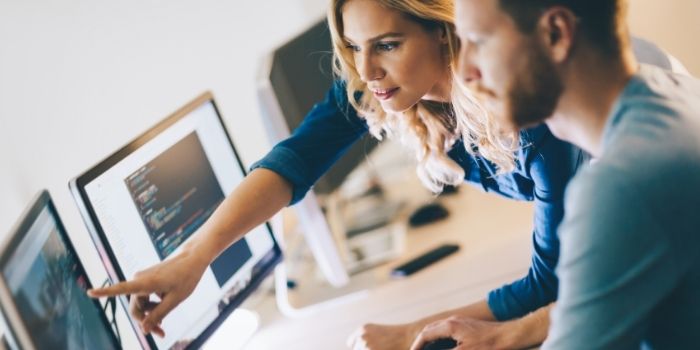 Automotive repair software is used widely for tracking sales and inventory making the entire auto shop management an exciting job to handle.
Some of the best auto repair software that can be tried out include:
ARI
Alldata
AutoFluent
AutoRepair Cloud
Complete Auto Reports
GEM-CAR
Shop Boss
Mitchell 1
Garage Plug
Repair Shopr
All Systems Max
Auto Repair Bill
Auto Repair Boss
Work Orders Software
WinWorks Solution
Most of the software in the list can be easily integrated to meet the unique needs of the shop owner as well as those of the customers.
You can use the software for multiple purposes for easy operation of the work process that include:
The screen display of the invoices and multiple printouts
Look up customer by name, invoice history, and license plate
Printing multiple copies of estimates
Pricing supported inventory matrix
Along with the above-mentioned, a whole lot of other functions that are associated with the daily work routine of an auto repair and tires sales and service shop can be accomplished with this software.
Some of the repair shop management software for the garage is also designed with a special "kit" and a "link" that assists in the multiple functions of an auto repair shop.
You can even set up the tire codes to allow you to choose the tires by size and to keep the inventory cost-effective in spite of a global change in the prices.
Auto repair shop owners will find the software indispensable for having full control of the shop management and that too in a cost-effective way.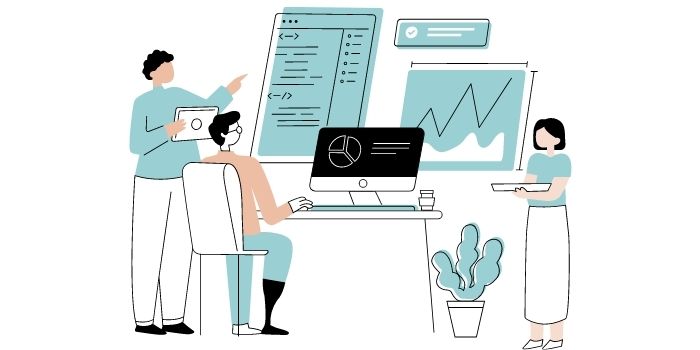 ---
Benefits of Using Auto Repair Software
Auto repair management software is necessary for the improvement of various processes in the shop, including documentation, standardization of documents, eliminating waste activities, identifying different flaws, reducing employee turnover by lessening the workload of the employees, and more.
Repair shops can also find many opportunities for revenue by using this type of software while improving customer satisfaction at the same time.
How Does Auto Repair Software Work?
Auto repair shops offer two kinds of services:
Non-routine services including painting, rustproofing, vehicle customization, bodywork, etc.
Routine services including tire repairs, oil changes, part replacements, wheel alignments, air-conditioning and electrical repairs and general maintenance and service.
Performing all of the above types of services as well as finding and using resources and related workflows is important for a successful auto service shop.
This type of software also helps shops by giving them tools to help all employees, including:
Mechanics and technicians- For use during inspections, repair work scheduling, diagnostics, repair tracking and equipment management
Shop owners- To better manage the workflow in the repair shop
Customers- To allow easy communication with the shop while keeping track of the status of their repairs
There are many ways that auto repair software can help. These include everything from routine checkups to repairs to their follow-up appointments:
1- Inspection data
The technician can input information into the application to be able to provide higher quality service and more accurate diagnostics.
Maintenance history, past repair data, and other data can be typed into the software to be referred to at a future date.
If the customer comes in for service in the future, you can look at the information and see their service history.
2- Check-in and registration
This lets customers schedule their own appointments by booking in empty slots. This is good for non-urgent repair jobs like upgrades or regular servicing.
If the customer shows up unannounced or has a broken-down vehicle, you can type that info into the software and allow the assignment of a currently free mechanic to take on the job.
3- Authorization and cost estimation
Based on the diagnostic info, repair work can be easily kept track of including the cost for future reference. The software can also estimate repair costs.
Once the cost estimate has been prepared, you can notify customers using e-mail or in writing and give written confirmation that the work has been completed.
The cost estimate confirmations are important and in some countries are mandatory. This kind of software helps garage owners stick to local laws.
4- Work in progress
During the actual repair process, the software can help technicians, mechanics, and other workers scheduled for different parts of the repair process.
The software can also order parts, manage inventory, and more.
5- Follow-up and completion
In this phase, the customer can get automatic updates about the current status of their service.
After the job is finished, the customer can be notified that their vehicle is ready to be picked up.
It can also generate invoices according to different payment methods.
---
Tips to Choosing the Right Auto Repair Software
Customers today expect quick, mobile, and easily accessible services like Amazon, Netflix, and Uber. 
All three may be delivered with the correct auto repair software. 
You will gain a competitive advantage and boost your profits if you provide customers with their needs and preferences.
Picking the best auto repair software to assist you to operate a more lucrative company is a critical choice.
Here are some crucial things to think about:
1. Select all-in-one car repair software that covers POS, inventory, and accounting
A solid back-office system that gives owners and managers complete control over the company, including reporting, business intelligence, marketing, accounts payable, accounts receivable, inventory control, point-of-sale (POS), and more is at the heart of every victorious tire and auto service firm. 
This type of all-in-one software is also what you'll need when you add additional locations.
Furthermore, having a single piece of software reduces the time and effort required for maintenance, support, training, and installation.
You and your employees would only have to deal with the 'ONE' provider and learn 'ONE' software.
2. Consider scalability and sustainability
Scalable design in auto repair software implies that it can readily expand with your company. 
Admin features such as in-depth reporting and analysis, database structure (centralized data), end-user customizations, mobile-friendly interface, cloud-based systems, and are all factors.
A fully integrated system accesses your back-end data, which allows you to know the profitability of each client, what you've suggested, and what services their car needs.
3. Consider a robust shop floor management system that will assist you in scheduling appointments, and tracking the status of orders
Expect disorganization if you don't have a solid and adaptable shop floor management system. 
Because a single system may offer all of the functionality you demand, double-entry of data is no longer necessary. 
Inventory from one site will be accessible to the next, allowing you to rapidly and effectively move components across sites. 
Appointments will be tracked systematically and customers will get the service they have requested on time and without difficulty.
4. Ensure business analytics in the auto repair software
You're already gathering information on your customers, vehicles, and sales. 
Shouldn't you have vehicle repair software that makes excellent use of it? 
Business intelligence allows you to track the success of every part of your vehicle repair company. 
You may bring up and check margins, assess the success of a specific salesperson or location, and tailor that analysis by whatever time range you see proper, all from a single dashboard.
5. Deliver the best possible client experience
Buyers are more empowered these days when it comes to repairing their vehicles. 
The number of searches for "auto shops near me" is increasing. 
Your consumers today expect a seamless experience, with services that are quicker, simpler, and more convenient across all touchpoints.
The concern is, "Can your clients discover you online, acquire their needs when they arrive at your business, and leave smiling?"
The customer experience is defined by the kind of engagement your customers have with your store at each touchpoint. 
The higher the quality of the client experience, the higher the customer retention, loyalty, and lifetime value to your car repair company.
With Search Engine Marketing (SEM), Search Engine Optimization (SEO), and contemporary customer-retention tools like Loyalty points, Appointments Scheduler, Digital Inspections, Texting, and so on, you can deliver a fantastic customer experience from start to finish.
6. Invest in continuing training and support for your software
Make sure your software provider will be there throughout the process to minimize setbacks, human error, data loss, and other problems that are all too common while deploying and utilizing new auto repair software.
Request data about your software vendor's dedication to customer service.
7. Communicate with your existing customers
Inquire with your software provider for recommendations in your region. 
When calling with or emailing existing clients, inquire how long they've used the repair shop software.
How does it's assisting them in streamlining processes, increasing worker efficiency, and value of the ticket? 
Are the software company's support personnel helpful?
Final Thoughts
Hopefully the above list and tips will guide you in making a better decision when it comes to choosing the right software for your needs.
Auto repair software are a must have for mechanics and repair shop owners.
The cost of products in the market varies (from $25 to $100+). These are generally priced on a "per month" basis.
Not only it helps them to handle their large inventory, and bills for different types of services they provide, but also in keeping a record of the hundreds and thousands of automotive parts for all sorts of vehicles.

Based in Orem (Utah) John Paterson graduated from Utah Valley University and has begun writing in 2009. He has a large wealth of experience in writing articles related to cars, automotive repair, wheels, cleaning/maintenance, and much more. He has also written instructional articles in a similar niche for a few online publications as well. Currently, he works as a mechanic in his personal garage shop where he loves serving his countrymen from his heart.