Although ultrasonic cleaning can be done by using just plain tap water, using an appropriate ultrasonic solution/solvent is recommended if you want to clean the carburetors professionally in the machine.
Especially when the motor parts you want to clean are heavily soiled and are hard to clean or scrub otherwise, adding a diluted solvent in the machine can do the job best.
iSonic cleaning solution concentrate is one of the best ultrasonic cleaning fluids for car and motorbike parts like carburetors.
Experts at Tovatech suggest products like biodegradable Elma tec clean A4 which is a mildly alkaline concentrate for carbs. You can use it after diluting the fluid to 1 to 5% with water.
Being readily available at various online stores you can buy and use them in your ultrasonic cleaner device for getting advanced cleaning performance on carburetors that are oiled and grimed too heavily.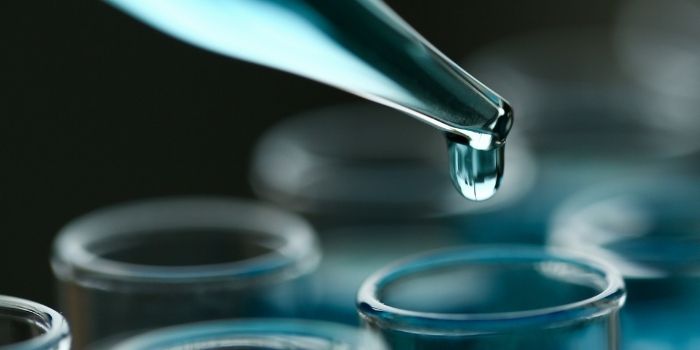 Can You Use DI Water for Ultrasonic Cleaning?
Put simply, de-ionized or DI water is water that has the minerals removed.
All water that comes from the earth contains contaminants such as organic substances and dissolved minerals.
This means dirt, mold, algae, spores, metals, halogens, and so much more is contained in water that has yet to be purified or distilled.
Water that is de-mineralized is considered de-ionized or DI. This means that all remaining minerals are in minute amounts.
When DI water is combined with ultrasonic cleaning methods, the results are quite remarkable.
All you need is to rinse the car parts after ultrasonic cleaning.

The main reason DI water or distilled water works best is that it absorbs all the contaminants of the items that are being cleaned using this method.
It attracts contaminants into the water itself, making it highly effective when used in ultrasonic cleaning methods.
The typical cleaning process of using detergent is to make the water softer or remove the surface tension so that it penetrates the surface.
DI water has advantages because it naturally attracts contaminants and pulls them away from the items themselves.
In addition to being a good cleanser, DI water is always good at rinsing away any remaining residue from items. This means that even trace amounts of contaminants can be removed in the rinsing process when using DI water.
You can drop parts that are not suitable for using detergents into a bath of DI water or run them through the second cycle of ultrasonic cleaning.
The result is that the items are thoroughly cleaned, especially when the DI water is heated to around 120F degrees.
Cleaning with DI water not only means getting the items properly cleaned but there is also no residue or water stains left behind because there are no minerals inside to cause the stains.
How Long Should Instruments Be in The Ultrasonic Cleaner?
While you are cleaning loose items like medical equipment, jewelry, eyeglasses, brass cases, etc. it is advised to set the timer settings ranging from 3-6 minutes.
However, if you want to clean more stubborn dirty items like carburetors, engine blocks, cylinder heads, window blinds, and other industrial tools, you may need to clean them ultrasonically for about 20-90 minutes.
Depending on the type of ultrasonic cleaner you buy (personal or commercial), you can set your own preferred time settings for getting the items cleaned professionally.
What are the Best Ultrasonic Cleaner Models to Use for Cleaning Car Parts?
No wonder that a brand contrived ultrasonic cleaner will give a hassle-free cleaning experience, but you have an option to make a homemade ultrasonic cleaner that can provide you with oodles of pleasure.
Many users, therefore, make their own ultrasonic cleaner according to their demands which saves a lot of money for them in long run.
But, if you are not a pro at making your own ultrasonic cleaner, I don't recommend going for this option.
Instead, you should choose the one from the market along with the right solution that can help you to clean the carbs and other engine parts.
Besides Omegasonics, here are a few other reliable options you can look at…
1- Branson Ultrasonic Cleaner
Branson Ultrasonic Cleaner Model B200 is one of the best to pick if you are in search of a small, economical, and portable to use cleaning device.
This 15oz device can provide you safe cleaning results for a wide variety of applications like motor parts, metal, and plastic machine parts, small electrical and electronic components, watch and clock parts, etc.
The B200 cleaning device domes with:
5-minute timer
Cover and basket
FCC, CE, and CSA standards
In addition to the above, this compact machine is backed with a 1-year warranty to make your purchase risk-free.
2- Lyman Turbo Sonic Part Cleaner
Lyman Turbo Sonic 700 ultrasonic cleaner is an ideal device for cleaning carbs. You can also use it for cleaning small batches of firearm parts and cases (up to 100 9mm cases).
It features 2 colors LED display, 5 timed cleaning cycles, and easy digital controls for superior cleaning results.
It also features a stainless tank and a plastic basket to accommodate parts like dies, mold blocks, cylinders, magazines, etc.
Furthermore, with its watch stand and CD holder you can also utilize the device to clean items such as watches and CDs without any hassle.
3- VEVOR Heated Commercial Ultrasonic Cleaner
Commercial Grade VEVOR Ultrasonic Cleaner is another great device that is most suitable for garages, dental labs, and offices.
This 3 Liters capacity ultrasonic cleaner comes with a large tank that is suitable for long equipment and tubes.
The 100 watts heater (with a temperature setting 0-80 degrees Celsius) functions powerfully to make the temperature reach optimum levels quickly.
Furthermore, a timer is provided with the device which enables you to set the time cycle between 1 – 30 minutes.
This VEVOR ultrasonic cleaning device is made up of high-quality stainless steel which is highly durable and lasts for a long. Stainless-steel tight-fitting lid is provided with a handle to prevent water heat from diffusing.
Stainless steel cleaning basket comes with a device that can be utilized for cleaning certain small objects that need less friction.
Using a basket can actually reduce the friction between small objects and the tank making the machine works more safely, efficiently, and powerfully.

Based in Orem (Utah) John Paterson graduated from Utah Valley University and has begun writing in 2009. He has a large wealth of experience in writing articles related to cars, automotive repair, wheels, cleaning/maintenance, and much more. He has also written instructional articles in a similar niche for a few online publications as well. Currently, he works as a mechanic in his personal garage shop where he loves serving his countrymen from his heart.