The Renault Clio is one of the best supermini cars which people love to own.
Launched in 1990 by French automobile manufacturer "Renault" it is one of Europe's top-selling cars since its launch.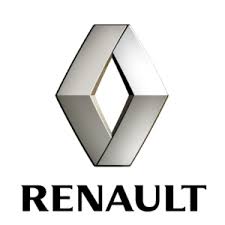 The car features a charming sportier look that every sports lover would admire.
If you are already a fan of Renault vehicles and own this fabulous car, you must be knowing that all Renault cars come with a code protection system.
The security code is needed to enter, at times when you want to change your car battery after a breakdown (or after a disconnection).
And the bad part being, without this you cannot start your car radio again.
If you are looking for a Clio Renault radio code then this post may prove to be helpful for you.
Following the tips and advice mentioned here, you can easily get access to your favorite radio channels again within no time.
The first and the most important piece of advice is – don't ever try to enter classic codes such as 1234 or 0000.
You actually need to find the proper code which is far different than these codes.
The tip here is to recover a pre-code of your car radio. And then through this code, you can find the original Renault Clio radio's code.
This can be found either by manual manipulation or by finding a label that is already stuck on your car radio.
Both these methods can help you find the pre-code for your car radio. You can try one or both to check which one works for you.
Now after you have found your Renault Clio radio pre-code you can check online to find your original Renault car radio code easily.
Online you can find various Renault radio code generator tools and apps where you can find this by just entering the pre-code you have found already.
The best thing about the above method is it works best for most of the Renault Clio models.
Most of these tools/apps are free to use and can instantly help you generate your code within seconds.
However, if you find any problem generating the same you can get in contact with the owner of these tools to get more help.
They are available online most of the time and can reply to your query within 24 hours.
Now when you have received the code by following the above method, it's time to enter the radio code. Most of the Renault cars follow the common procedure and are easy to follow.
After turning ON the radio if it's displaying "Error" or "Code" you may then need to wait for about 2-3 hours before you can enter the code.
After some time if the flashing sequence of four zeros is displayed it's time to enter your code.
With this, easy-to-understand and follow, method why not get the help now and start using your Renault car radio again!

Based in Orem (Utah) John Paterson graduated from Utah Valley University and has begun writing in 2009. He has a large wealth of experience in writing articles related to cars, automotive repair, wheels, cleaning/maintenance, and much more. He has also written instructional articles in a similar niche for a few online publications as well. Currently, he works as a mechanic in his personal garage shop where he loves serving his countrymen from his heart.