Luxury cars like Range Rover have always been one of the most preferable vehicles for people of all ages.
If you are thinking of purchasing a new Range Rover then you might need to keep a big fund available because this is not a cheap car to purchase.
However, if you have a limited budget, you can make it affordable by purchasing used Range Rover online.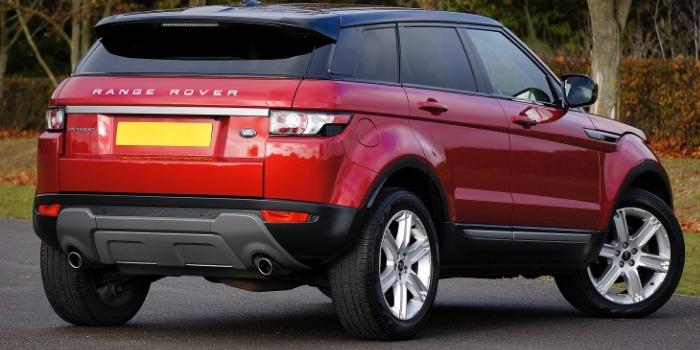 The main advantage of buying used luxury cars like Range Rover is its lower initial payment and lower insurance costs.
While buying a used car try to adhere to the following important tips which may help you most.
Always try to purchase a used car that is in good condition
Check for the mileage, battery capacity, and engine function thoroughly
Try to check for the certification and other documents of the particular car
Completely furnish the service records and the purchase records of the particular car
Research online and find out whether if the particular model you are going to buy has any underlying problems
Finally, check for the vehicle identification number which is the major identity for the car
Best Range Rover Models to Buy
Buying a car like Range River is incredibly exciting, especially if it's your first car.
The outstanding interiors of these sports cars are known to last for decades. These can be easily looked after and maintained without taking too much stress.
Some of the best models you can look at and shop for include:
Range Rover HSE
Range Rover Sport
Range Rover Velar
Range Rover Evoque
Land Rover Discovery
Land Rover Defender
Range Rover Westminster Edition
Range Rover SVAutobiography Dynamic
What to Look When Buying Range Rover?
As such there are many stores and online websites where you can purchase used vehicles at the most affordable price.
Online sites offer free listing services where sellers list their luxury used cars for sale regularly.
And believe me, with little research you can easily find the most reliable place where you would be able to fulfill your dreams.
However, these vehicles can become veritable headaches should they contain problems that were not detected at the dealership.
Let us look at a few key areas of a Land Rover car that you should inspect well before signing any purchase agreement.
1- Tires
The condition of a vehicle's tires is a relatively good indicator of how it handles.
Front tires that are unevenly worn are a sure sign that the car may have an alignment problem.
Powder on the hubcaps is indicative that the brakes may be low and need to be changed.
Cracks along the sides will hint that the tires have not been changed in some time, as will severely worn or even bald treads.
All of these symptoms are indicative of a larger problem and should be taken as a sign that the vehicle may not be a good choice.
2- Brakes
The importance of a functional set of brakes cannot be overstated, but remember that both the front (disc) and the rear (drum) brakes should be checked.
This can accomplish during the test drive. Brakes that squeak may signal that they need to be changed.
A "grinding" sound will indicate that the rotors are likewise damaged.
Should the brake pedal feel a bit "spongy", there may be an issue with a reservoir that holds the brake fluid called the master cylinder.
All of these issues can be quite costly and should be taken up with the dealership.
3- Exhaust & Undercarriage

One of the best ways to tell if an engine is functioning properly is by the color of the exhaust emitted.
Normally, the smoke should be clear to slightly white (in colder temperatures).
Black or brown smoke can be a sign that the transmission may be experiencing problems.
Bluish-white smoke is a signal that the vehicle is burning too much oil.
This is often caused by leaning gaskets within the engine. Once again, such repairs may not be worth the time or the money.
A good sign as to the condition of a used car is what condition the undercarriage is in. Is there a great deal of rust that can be seen?
Are there strange wet spots in various locations? Is there any visible sign that part of the structure has actually rusted through into the interior?
These signals will display how much the previous owner had cared for the vehicle and if the undercarriage is in poor condition, it is a safe bet that the car may have further issues in the near future.
Final Thoughts
The ability to last for uncountable years is an added benefit to why budget-savvy people choose to buy second-hand Range Rover cars over new ones.
But as it is not a new one, no warranty can be claimed. You, therefore, need to make proper decisions before buying a used car online.
Well, if you do good homework – you can easily buy a car that can easily last for long making you a proud owner.

Based in Orem (Utah) John Paterson graduated from Utah Valley University and has begun writing in 2009. He has a large wealth of experience in writing articles related to cars, automotive repair, wheels, cleaning/maintenance, and much more. He has also written instructional articles in a similar niche for a few online publications as well. Currently, he works as a mechanic in his personal garage shop where he loves serving his countrymen from his heart.