Luxury cars are expensive to own. These are designed to provide the best performance and service to their users.
But, no matter how expensive your car is, it may sometimes or the other fail to deliver its best performance and can even get broken down in the middle of the road, leaving you most frustrated and embarrassed.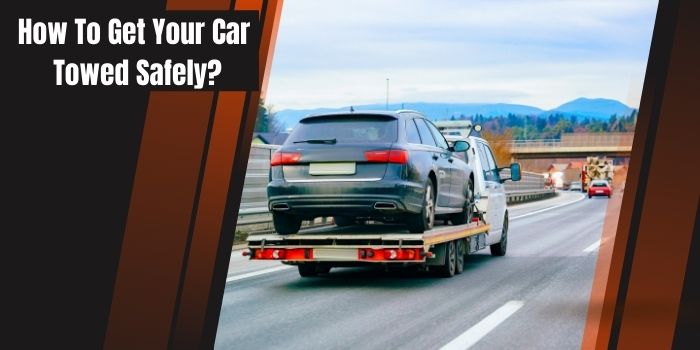 Well, to save you from all the hassle and stressful situation of a car breakdown there are now car recovery services available.
You can reach these types of car towing services online and call for help as and when needed, even at times of emergency.
Services provided by towing companies include:
The public can contact the towing service company at any time or any day.
They would be able to provide emergency roadside assistance, but it's not a matter of day or time.
They would provide 24/7 day service then only it is convenient for the general public.
They do not bother about the distance, location. It will provide the service at a place where the person needs it.
Follow the tips mentioned below to have a stress-free experience, when it comes to towing your vehicle:
1- No matter the time, contact the insurance company
The insurer will guide on the steps to be followed, give you an idea about towing charges and direct you to take steps on getting your car serviced without much delay.
Sometimes, they can assist you in picking up your damaged car by asking the nearest repair facility service center.
If you are not able to contact the insurer immediately due to various reasons, you can still proceed with your car towing, but make sure to follow the remaining steps as mentioned below.
2- Is there a real necessity for your car to be towed?
Whenever there is a collision or accident, due to panic, you will be urged to call towing helpline without any second thought.
In reality, there may not arise such a situation for towing and you can drive it comfortably to the repair center.
Answer the below questions and if you get the answer of "Yes" for them, instead of towing your car, it is safe for you to drive it to the repairing center by yourself.
Is your car free from oil or gas leakage?
Are your rear lights and headlights functioning well?
Are the mirrors of your car are intact?
Does your brake, clutch, accelerator, and steering work properly?
Is your car hood closing intact?
If you are not able to tick yes to the above questions or if you have other reasons like deployed airbags or tires not in good condition, you can go for towing option for your car.
You can also seek the help of a police officer, if any, in your collision spot, to diagnose whether your car is safe to drive.
3- Prefer roadside assistance instead of towing services
If you have opted for roadside assistance, offered by your car manufacturer, or subscribed for towing services through your car's association, contact them to avail of the service instead of contacting an independent towing service.
When you call roadside assistance, inform them that you need roadside assistance due to a collision.
Sometimes services offered through roadside assistance due to collision may be chargeable. Confirm it before availing of their services.
4- Take photos and remove items before towing
Before your car is towed, don't forget to take photos of your car, the interior of your car, and the collision area.
In case of any valuables kept inside make sure to take them out before you give possession of your car to the tow truck driver.
5- Make sure the tow truck is the right one
If you have called for a tow truck company to come to your place, make sure it is the one you dialed.  
Tow truck drivers have a habit of rushing to your collision scene and do their best to convince you to tow your cars.
In case you happen to see a tow truck as soon as your collision, make sure it is the one you called for or it is from a reputed company. Otherwise, exercise caution and stay away.
6- You choose the exact location to drop off your car
As per your choice, you can instruct the tow truck driver to tow it to your insurance company's recommended service center or a repairing facility center of your choice.
You have the entire right to decide who can tow and where it should be towed.
Never allow the tow truck driver to insist on where it should be towed unless the police officer gives him a specific instruction.
7- Peruse your paperwork before signing or making payment
Make sure you get a detailed invoice from the tow truck driver consisting of towing charges.
It is better if it does not contain any other work order details or a blank page.
Don't sign it, if you find it blank or contains work order details not related to your service facility center. It should also state the to and fro location of towing.
8- Make sure you get a reasonable towing quote
There are rules for tow truck companies regarding how much they can charge like standard rates and they can charge utmost a maximum of an additional 10% beyond that.
Your insurance company can guide you to get competitive quotes from reputable tow truck companies with whom they have a tie-up.
Towing charges are indeed covered under your insurance policy, but that should not let tow truck drivers charge you a hefty amount.
He may even try to convince you, that whatever amount he charges can be claimed in full.
But, it is not the case. Insurance companies won't reimburse you anything extra apart from the amount or percentage as stipulated in the policy.
9- Use the digital mode of transaction
When it is time to pay for towing, make sure you swipe your credit or debit card to pay it.
You can sense something is fishy, if the tow truck driver or company is asking you to pay in cash.
10- Safeguard your receipt and paperwork
Till the time you apply for reimbursement from the insurance company and get the insured amount or actuals, it is wise to keep all the paperwork, so that you can verify and claim the right towing charges.
Keep in mind that the tips provided above are in general and they may vary from state to state.
So, it is wise to update your knowledge regarding the local towing rules and regulations where you reside and act accordingly.
Final Thoughts
Most car recovery services are especially useful for expensive luxury cars such as racing or sports cars.
However, with passing time and with an increased number of service providers, the best that provides you most reliable services is tough to find.
In general, you cannot afford to get a service that is not certified and the type of service they should provide should be completely authentic and should not drop the value of your car.
When finding the top car recovery service you should care that they are convenient to deal with. They should not be a hassle full and should not make things worse for you.
It is, therefore, best to choose the service that has trained staff who believe in complete customer satisfaction.
Furthermore while choosing a car recovery service you should go with the one that is able to respond to you quickly, when you need their help. They should be easy to be contacted with and should have a hotline number where you can call.
Above all, you can go with a service provider that has been tested and recommended by your friends or family members. They can help you best in finding the most reliable and trustworthy car recovery shop you can go with.

Based in Orem (Utah) John Paterson graduated from Utah Valley University and has begun writing in 2009. He has a large wealth of experience in writing articles related to cars, automotive repair, wheels, cleaning/maintenance, and much more. He has also written instructional articles in a similar niche for a few online publications as well. Currently, he works as a mechanic in his personal garage shop where he loves serving his countrymen from his heart.