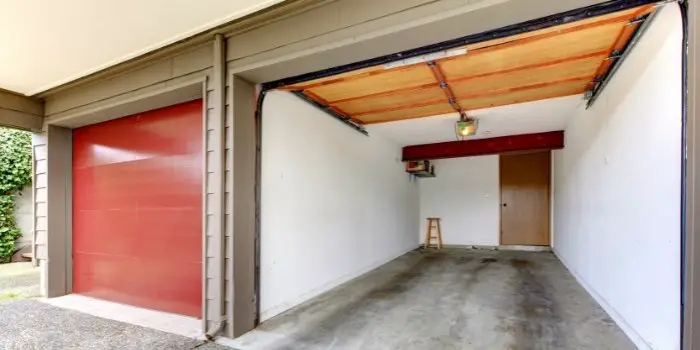 If you wish to build an extra bedroom for your home, you can do it cheaply by converting your existing garage, completely or partially into a bedroom, as per your requirements.
You will get around 500 to 600 sq. ft of additional space on average by converting it nicely.
No doubt that it avoids the lengthy process of building a bedroom from scratch and saves time, material, and labor to a great extent.
Still, you would have to shell out a considerable amount of money out of your pockets.
There is no shortcut like don't spend a dime to build your bedroom, the only thing you can do is plan savings and cost cuts through ideal construction and conversion process.
Start with the Ground Level
You can start straight away without any waiting as you have a ready-made concrete slab floor already in your garage.
This can be used for wooden flooring or carpeting purpose.
If you are in a situation to excavate the garage floor, you can opt for a cheaper alternative by fixing lintels.
It turns out to be an economical solution as the lintels are placed a little below the ground level.
Another frugal method is to install vinyl tiles on the floor.
If you reside in a hot and humid environment, the current concrete floor can be stained with a patina to give an artistic and cool look.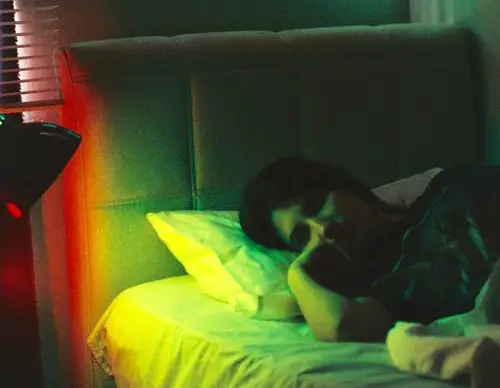 Prepare the Walls and Windows
Insulating your garage is of prime importance to make your bedroom warm and when you opt for the blown-in insulation type, you can save money compared to other methods.
It is normal for old structures to have a single-layered brick wall and to strengthen them further, it is good to separate stud walls and mount them on the present wall with a 3-inch gap.
Use plasterboard and insulation to cover this 3-inch space between walls.
After covering the floor and walls, it is time to cover the ceiling of your garage. The best economical solution is to use drywall.
If possible, you can use drywall of thickness of 5/8 inch, when the space between rafters on the ceiling is 24 inches.
It fits perfectly on the ceiling giving a neat look.
Finally, Install the Appliances for Your Garage Bedroom
If you desire to have an AC in your garage converted bedroom, it is wise to extend the present ductwork to have an air-conditioned bedroom.
For heating purposes, you can use electrical baseboards as their installation costs are economical, but they will pinch your pockets when it comes to the electricity bill.
To save on your electricity bills, make sure to have a vent of about 1 sq. ft for every 300 sq. ft on your attic if you have it.
To have a spacious look, use paints of subtle colors and fix mirrors on the wall to give more space for movement.
What Does it Cost to Convert a Garage into a Living Space?
If you're considering converting your garage into a living space and wondering what the cost associated with it can be, there are a few things to keep in mind.
First, you'll need to factor in the cost of materials and labor.
Additionally, you'll need to factor in the cost of any permits or inspections that may be required.
Finally, you'll want to consider the long-term costs associated with heating, cooling, and maintaining a livable space in your garage.
All told, the cost of converting a garage into a living space can vary widely, this can range from a few thousand dollars to tens of thousands of dollars.
Depending on the size, condition of your garage, and what features you want, you'll probably need to spend anywhere between $20,000 to $75,000 to convert a two-car garage.
To get a more accurate estimate of the cost, it's best to consult with a professional contractor.
Things You Need to Consider before Transforming Garage into a Bedroom
According to the data of different surveys in the real estate sector suggest, you can get a return of 75% to 80% on your investment if it is of good construction.
Also, it's important that you don't invest a lot of money in your garage conversion.
To get more yield on your investment, it is suggested not to invest more than 2% to 3% of your entire home's value.
You can further reduce the costs if you don't wish to have an attached bathroom.
If there is an existing bathroom adjacent to your garage, things become simple as you can fit a connecting door.

Based in Orem (Utah) John Paterson graduated from Utah Valley University and has begun writing in 2009. He has a large wealth of experience in writing articles related to cars, automotive repair, wheels, cleaning/maintenance, and much more. He has also written instructional articles in a similar niche for a few online publications as well. Currently, he works as a mechanic in his personal garage shop where he loves serving his countrymen from his heart.