A car gadget is basically defined as a device that can be installed in a car or a vehicle for enhancing its features.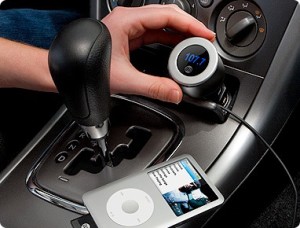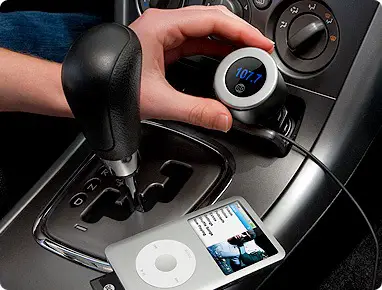 We should thank god that we are living in the age of technology where safety gadgets for cars can make driving easier and safer.
If you have been driving for many years and have never installed any safety gadget, then it's time you do so.
If you want to be assured of maximum security for your car, the following are some of the best gadgets for the safety of your car.
These will also help you out and make you're driving completely safe.
Check them out:
1- Life hammer
This is one great survivor tool or gadget that you probably might never need to use but can really save your life if you are trapped inside your car.
A life hammer is made up of a double-tipped hammer that is meant to smash the windows of your car.
It also has a razor-like blade that can cut through the seat belts. It also comes with a plastic case that can be mounted easily in your car and it is easy to access in case of emergency.
2- Daytime running lamps
These are small pairs of lights that are found on the front of your car. These lights always illuminate while the car is on the move.
The good thing about the daytime running lamps is that they make your car visible and conspicuous hence reducing the chances of getting accidents.
3- Camera detector
A camera detector will help you get prepared for any accident black spots.
There are many types of camera detectors for cars available on the market.
However, when purchasing for one, make sure you choose the one that has standard modes and accident blackspots warnings on them.
4- USB diffusers
These are small and compact-sized USB diffuser gadgets for the car which fill up the inside environment of the vehicle with a nice aromatic smell.
This gadget directly does not help in security but helps you in focusing more on driving while you feel refreshed and energetic.
5- High visibility bulbs
These are very important safety gadgets for your car.
You can replace the headlamp bulbs of your car with these high visibility bulbs that will make your night drive very safe.
The bulbs can help you see almost in any condition.
Brighter bulbs are very easy to spot. This makes other drivers who are behind have more time to react to the brake lights of your car.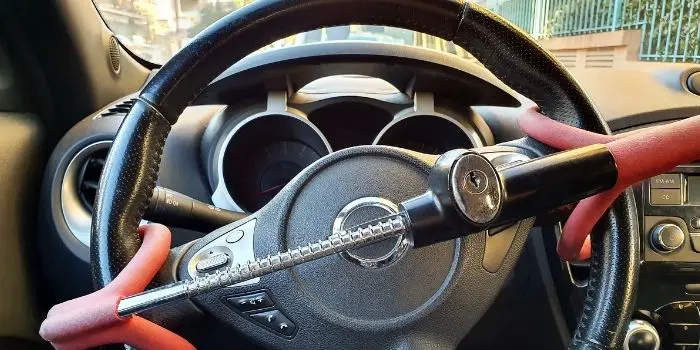 6- Steering or gear lock
Steering or gear locks are the basic tools for any car to stop them from getting stolen.
You will essentially need them for safety and security if you are on a long drive or a vacation with your girlfriend.
Most of them won't require any electronic wizardry to work and will come with a robust lock system that is extremely hard to break.
These work by preventing or limiting the movement of the gear lever or a steering wheel.
Which will make it very difficult for thieves to steal your car even if they manage to break into/start the car.
7- Car seat-belt stopper
The seat belt stopper for your car is an ideal piece if your car seat belt mounting is hidden behind trim.
It is easy to install as it will easily fit around the seat belt, and will allow you to pull out some slack.
This way you can drive comfortably without affecting the operation of your car seat belt.
What's more these car seat belt stoppers come with features like high wear resistance and compact size.
So, you need not worry about the performance and reliability.
---
A few other car gadgets you can optionally buy:
Besides the above gadgets for your car safety, there are many others that are available for you to buy.
These include: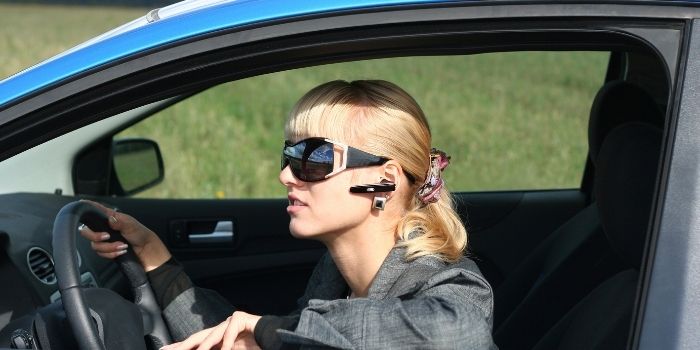 a) Bluetooth hands-free: It is illegal to use your mobile phone while driving. It is incredibly irresponsible and dangerous.
However, if you cannot fail to pick important calls that cannot even be left to redirect to voicemail, then you need to install a Bluetooth hands-free system inside your car.
Bluetooth hands-free comes in different types, from cars with inbuilt Bluetooth stereos to earpieces that would not cost more than fifteen pounds.
And believe me, it is one of the most affordable safety gadgets for cars.
b) Tyre pressure gauge: It is important to note that tire pressures that are incorrect can affect the efficiency of your car fuel.
Incorrect tire pressures when driving can also increase the chances of a blowout.
Therefore using a tire pressure gauge will help you keep your tire on the correct pressure. Make sure you check your pressure at least twice a month.
c) Parking sensor: Many drivers have problems when it comes to reversing.
These are unwanted struggles. It is easy to install a reverse parking sensor.
This will ease your worries about reversing, giving you a chance to become a confident driver.
Final Thoughts
The craze of gadgets for cars is increasing day by day with the advancement of technology.
And with new products coming into the market on a daily basis today, there are more gadgets than ever to make the traveling experience comfortable.
If you want, you can find more about these accessories online and check whether these are right for you or not.
These can overall make your journey exciting, comfortable, luxurious and of course the most secured.

Based in Orem (Utah) John Paterson graduated from Utah Valley University and has begun writing in 2009. He has a large wealth of experience in writing articles related to cars, automotive repair, wheels, cleaning/maintenance, and much more. He has also written instructional articles in a similar niche for a few online publications as well. Currently, he works as a mechanic in his personal garage shop where he loves serving his countrymen from his heart.