The design may be subjective, but when we spend a hefty price for a car, we want an attractive or, at the absolute least, not horrifyingly horrible-looking car.
Despite their best efforts, automobile manufacturers frequently miss the point and produce vehicles that end up on lists of ugly cars.
As not every movie ever produced is a box office success, similarly not every song released by a band is a masterpiece.
Some products just do not work for the consumer in any business, and the automobile industry is no different.
So, brace yourselves for some truly driving monstrosities in this listicle.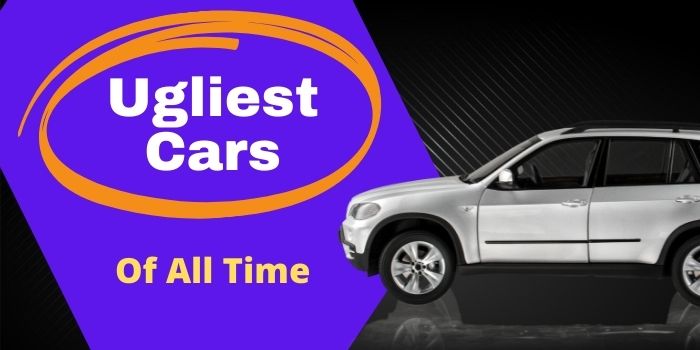 Love them or despise them, here are 15 "unusual" automobiles that we won't be listing up to purchase.
1. Stout Scarab
Because it was built in 1932, it is said to be the world's first minivan, potentially the world's first unibody of aluminum, and the world's first genuinely ugly automobile.
The Scarab's unusual design is due to a rear-mounted Ford V-8 and a broad body, all of which are quite creative, but there was no explanation for the Scarab's ludicrous flat face and it's no wonder that just nine were built.
2. Subaru 360
It was built in 1958 to fulfill tight Japanese Kei automobile specifications, which restricted its body as well as its engine size.
And we're unable to find in the rules that say an automobile has to be ugly to look at.
Few Kei vehicles between 1950 and 1960 are attractive, but this car is one of the ugliest ever made, resembling a unique type of marine life with severe congenital defects.
When Subaru began importing the automobile to the United States in 1968, the style remained unaltered, and advertising referred to it as "cheap and ugly."
3. Vanguard CitiCar
We won't mind you if you mistake this car for an amusement park vehicle or an extra-large slice of cheese.
In truth, this strange, triangular tiny contraption was an electric automobile designed to appeal to consumers during the mid 70s American oil crisis.
It may have been praised as a golf cart but we can only imagine how difficult it might have been driving in genuine traffic.
Noting that the automobile had a peak speed of 25 miles per hour and a range of whopping 40 miles, surprisingly, almost 4,400 of them were sold.
4. Nissan S-Cargo
From 1989 to 1991, this tiny cargo vehicle was exclusively available in Japan. "What is the source of its ugliness? All of it. 
"The entire automobile has curves, circles, and arches, and then the back end simply stops, abruptly without any explanation." 
There's also the fact that it looks like a snail and has a name that sounds uncomfortably similar to "escargot."
5. Fiat Multipla
There's an ancient jokey abbreviation for this car that circulates among automobile enthusiasts and the auto industry and that goes like – Tony, fix it again.
We do not claim to understand the inner workings of Fiat's design headquarters.
But it wouldn't be too far-fetched to speculate that this term was inspired by a curse spoken at one of the multiple meetings regarding approving off on the design of Fiat Multipla.
How many times did they have to instruct the fictitious designer which is non-other than Tony, to improve the appearance of this awful automobile before releasing it for production?
6. Ssangyong Korando
For most of the 1990s, designing the world's ugliest vehicles seemed to be South Korea's national sport, albeit export markets were frequently spared the most severe visual crimes. 
Not so for the Ssangyong Korando, which fled to Europe like a botched science experiment. 
From the front, this bulky off-roader looks like a Jeep Wrangler that was pulled by a taffy puller, and when it comes to the back it looks like a Geo Tracker with zombie contact lenses. 
The Jimmy Durante of off-roading cars had one clear disadvantage for its owners, they had to gaze at it every day.
7. Nissan Juke
This car is Nissan's second inclusion on this list of the ugliest automobiles, was never very popular due to its outlandish appearance.
The Guardian termed it "short-muzzled, frog-eyed, and fantastically ugly".
This car sold well as beauty is in the eye of the beholder, but later Nissan revised them in 2014 to make them even odder-looking that secured its place on this list even more firmly.
8. Nissan Cube
Surprisingly, this is not the weirdest-looking Nissan on this list. With over 2 decades of production, it phased out in 2019. 
Pretty good for a car that appears like four wheels and an engine were slapped onto a cube.
The oddness of the Cube's facade permeates the interior of the vehicle. A rippling roofline is simply another strange eccentric element tossed in for good measure by Nissan.
9. Chrysler PT Cruiser
What makes the strange-looking PT Cruiser more stranger is that it was a popular model when it was initially introduced in 2000. 
However, when the vintage automobile style faded, so did the PT Cruiser and it has not withstood the test of time.
Its very big and boxy body is overshadowed by the car's extended, nearly v-shaped front end. 
It's almost as if someone extended the front end of the car and bumpers at the front and back don't help its looks at all.
10. Ford Taurus
Why tamper with success? That's the lesson of the tale for Ford, which saw sales plunge in 1996 after revamping its popular Taurus with plenty of ovals, resulting in a strange look resembling a crushed marshmallow on wheels. 
The third-generation Taurus was even dubbed "the saddest automobile ever produced" by Road and Track, and Ford never competed significantly in the sedan class again.
11. Suzuki X-90
Yes, we're certain this isn't a giant toy automobile like the kind you'd see outside a store. It is a genuine automobile manufactured by a real company.
It appears that someone squeezed any other T-top roofed automobile into this car.
The T-top roof adds to the strangeness, implying that the X-90 can be a lot of fun. 
You can enjoy it but all you have to do is wait for more than 14 seconds to experience any of the enjoyment as it gradually builds up to 60mph.
12. Lexus SC 430
It is proof that luxury vehicles are not immune to design flaws. 
It was panned by auto enthusiasts as a weirdly ill-proportioned bathtub of a car, and it failed to match the high expectations of purchasers ready to spend a lot of money on a powerful convertible. 
Top Gear even referred to it as "the worst and ugliest automobile in the world."
13. Aston Martin Cygnet
Aston Martin's 'city' automobile was a colossal flop. Over a two-year span, they barely sold 150 units. 
This forced management to yank the plug on this very hideous vehicle. It was extremely overpriced and lacked any appeal to encourage people to part with their money. 
14. Pontiac Aztek
One of the car's ugliest characteristics is the hideous grey plastic cladding that wraps around the bottom and painting it over in subsequent versions doesn't help.
The open fuel door is as unsightly as it is concerning, and the unusual rear window with a needless bar across the middle makes it impossible to see the back.
The latter Azteks, on the other hand, had one redeeming feature, a tent. 
Yes, the Pontiac Aztek could be ordered with an incorporated tent which could be opened from the back book of the car.
15. Mini Cooper Coupe
The absurdity of BMW's aspirations to develop the Mini Cooper became clear in 2011 when the two-seat Coupe was unveiled.
It looked like a child who has worn a baseball cap backward, and it was confirmed to be just as aggravating as such children. 
It drove quite well, but the silly-looking roof chopped valuable headroom and destroyed the rearview, and ultimately made an already unworkable car much less useable. 
So, these were the 15 poor cars that moonlighted their way towards the list of ugliest cars that are ever made. 
If you think there are some specific cars that deserve to be on the list please tell us in the comments.

Based in Orem (Utah) John Paterson graduated from Utah Valley University and has begun writing in 2009. He has a large wealth of experience in writing articles related to cars, automotive repair, wheels, cleaning/maintenance, and much more. He has also written instructional articles in a similar niche for a few online publications as well. Currently, he works as a mechanic in his personal garage shop where he loves serving his countrymen from his heart.