POLICE spy cameras took nearly 100 million photographs of car registration plates last year – a 53% increase on the year before.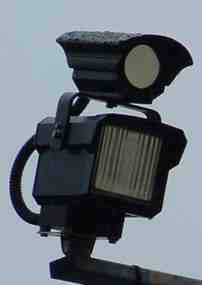 The new figures have sparked fresh debate about the state's increasing reliance on "blanket surveillance" methods.
Data obtained by our sister paper the Western Morning News has revealed that Devon and Cornwall Police cameras took 99,137,416 pictures of number plates – two for every vehicle captured – between January and December 4 last year.
This is almost 35 million more than for the whole of 2013 and equates to 49,568,708 individual records of vehicle registrations, or roughly 37 records for each of the 1.3 million registered vehicles in the two counties.
These details can be kept on the police database for up to two years.
Inspector Andy Hamilton, from the roads policing team, said he could appreciate the public's concerns about a "Big Brother state".
But he said the force was committed to tackling criminality travelling into and out of the region and always made sure to comply with national guidelines on ANPR use.
"We can't control the amount of traffic that goes past our cameras – as road use increases so will the number of images," he said.
"I understand people are concerned about the Big Brother state, but if you are not committing any offences you should welcome these cameras for the role they play in tackling crime.
"I also understand the concerns about technology replacing police presence – at the end of the day you do still need boots on the ground.
"But if we've got a group of criminals travelling from county to county we can put a marker on their car and it will get picked up on our cameras. In a matter of minutes we are alerted to the issue, allowing us to intercept the car and divert our resources to appropriate locations."
He also stressed that public support was a key factor in force decisions about the placement of new and existing cameras.
"When we worked with Cornwall Council to expand our Cornish network, we did a public survey and the majority of respondents were in favour of the move," he said.
"We don't just put a camera up anywhere, a lot of research and planning goes into it and we consult with the public."