Owning a car in Canada is not easy but deciding a car to buy is made easy by Hugh's car reports. The team at hughreport.com is passionate about cars and likes to influence buyers for the best car with comprehensive history.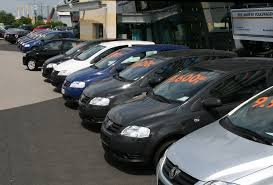 If you want to know about the price, history and elements of your dream car they will provide you with all the information. They can provide you the car history with the help of the vehicle identification number (VIN).
Investing your hard earned money on a car with mechanical issues, tampered odometer, invalid title records and other information will yield lifetime qualms.
When you are driving your car the last thing you like to see is car getting broke down. At that time, you try to figure out if the car was sold to you at its best condition. It will be too late for you to realize the fact.
Therefore, seek hughsreport.com help to get a detailed history of the car to ensure your money is spent on the right car. The data is sourced from public and private records. Thus the detailed report of a car will get you best deals. You can also find out if the car was stolen previously and is away from any tickets.
They do complete check of the car to promote transparent dealing if you are a buyer or seller. They can do valuation of your car and provide you with the right estimates that you can sell. They are on social networking sites you can do your diligence by seeing the reviews shared by several customers who have availed Hugh's car report services.
Based on the positive and convincing reviews you can decide whether to go with Hugh's report. They can assure you the data you receive from them is accurate and no false claims have been reported thus far by their customers.
https://www.facebook.com/HughsReport