If you are going to hire an auto transport company online then it is really very important that you know the right way of dealing with them. This will allow you to get better information and to grab better deals on all the services that you might require on the internet.
And also, if you will follow the right procedure of dealing with auto transportation companies then you would be able to choose right and most efficient company easily, conveniently and quickly.
So, here I am sharing with you a simple but yet highly useful procedure of dealing with auto Transportation Company on the internet.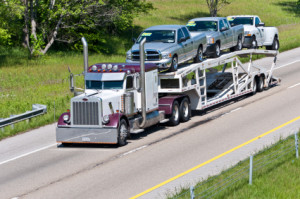 Cost factor: You should first enquire about the price in detail. You should never leave the price conversation for last because this should be your first question.
You should ask about shown and also hidden prices of the service.
And also, you should enquire about the additional charges that might be applicable on different conditions of transportation.
Payment mode: If you are going to take the service online from auto transport company then you would need to make the payment online.
And that is why it is really very important that you learn how to ship a car overseas in detail, what is the real process and about the various payment modes and methods available in specific company.
All your enquiries would be worth less if they would not be able to receive the payment via your preferred manner.
Contact information: You should always keep the contact information of the auto transporters so that you can contact them directly all the time for any matter or requirement.
Insurance: The insurance is important because it adds additional safety to the transportation vehicles. With a proper insurance you will get full assurance of the vehicle safety and in any situation where the vehicle found harmed then the company's insurance will handle it.
Delivery time: Finally, you should ask about the estimate or possible delivery time for the transportation.