People love to enjoy the luxuries of the life, especially while travelling. And when it comes to travelling by road, rideshare is an ultimate luxury that one could dream of. In fact when it comes to transporting your family, rideshare companies comes with an immense popularity and security feature.
With a reliable rideshare drive you don't have to worry about driving through unknown streets, rather have fun with your family and friends since there is a designated driver and a vehicle assigned to you. Luxurious cars are available in the form of cabs with well-cut interiors, in case if you wish to travel with sophistication.
Chasyr: It's All about Ridesharing and Cryptocurrencies
Well, with changing time and technologies businesses are now turning up on cryptocurrencies. And ridesharing is not an exception.
With an increasing demand of cryptocurrencies all over the globe, Chasyr is coming up as an ultimate ridesharing alternative. Started by Tommy Marquez, who is himself a leading Uber Driver, the company is inviting new drivers for joining their ridesharing startup.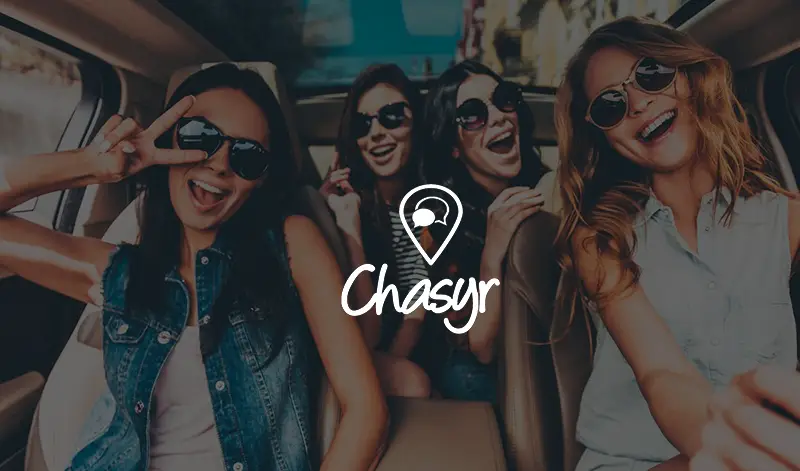 Chasyr is basically a ridesharing startup which is yet in its initial stage. It's a first ever to use blockchain technology for ridesharing. The company is booming rapidly with its passion to enhance the lifestyle of millions of commuters all over the world.
"We are inviting everyone to be a part of this first ever truly self-sustainable ridesharing service in the world." Said Tommy Marquez, the Founder of this brilliant business model of Chasyr.

"Our company is driven by the community and we are introducing a national driver outreach experience with a passion for blockchain technology and the advantages it can bring to the sharing economy." He added.
Chasyr: Popular Startup To Use Ethereum's Blockchain for Ridesharing
Tommy (popularly known as: 'Referral King') has seen various successful years in the industry and have brought great many drivers while promoting Uber, in a very short time. Due to his passion and enthusiasm he is now coming up with Chasyr.
Unlike various other ridesharing companies, Chasyr is using Ethereum's Blockchain technology. The Ethereum tokens used in Chasyr will work just like the coins used in gaming apps for upgrading. This will be no doubt a great experience and a convenience for anyone and everyone including drivers and riders.
With the great many features and opportunities why not join the move and be a part of ridesharing and cryptocurrencies world with Chasyr!