Internet provides one with the solution to each and every question and so is the case with the car shipping services as well. There are a number of car shipping companies, brokers and individual truck drivers who promise to help the needful people in transporting car from one place to other either by a coast to coast delivery or door to door delivery.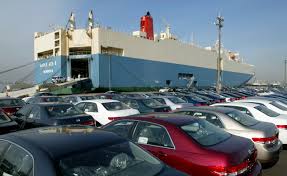 Choosing the best out of the lot is not the only concern. One needs to choose the service that is licensed and promising enough. Checking up on the integrity and validity of the service providers or company is what one must concentrate upon.
Finding out the company details, their license, their past performances and experience is what one must concentrate upon.
If one is hiring an individual truck driver for the pickup and drop from home to the coast, one must check their driving license, truck papers, and their full details along with the number and address and make sure that they are not faking it. Car shipping scams online do happens and one needs to be extra careful while making a contract.
It is best if the contract happens on a written basis where one gets to hold proofs and details of the service providers which are not possible verbally.
One can even consult with some relatives or friends who have used these kinds of services in the past and then contact the same car shipping Canada services providers to avoid the car shipping scams online.
Not all people are frauds but not all people are good hearted as well. There are people who scam the people to take their advantage and run away with the vehicle at times. A customer needs to be 100% sure about the service providers be it a company or individual driver before trusting them with the vehicle.